World Lemur Festival returns to Sarasota on Saturday, October 12
The Lemur Conservation Foundation, Ringling College of Art and Design, and New College of Florida are pleased to present the 2nd Annual World Lemur Festival in Sarasota on Saturday, October 12, from 1pm to 4pm.
This FREE, family-friendly event with fun and educationl activities for all ages will take place as the Alfred R. Goldstein Library on the Ringling College campus.
A juried lemur-themed art exhibition is among the highlights. Students and faculty from Ringling College and New College of Florida are eligible to submit entries. The deadline for submissions is Friday, October 11, at 2pm. For guidelines and to complete the submission form to enter, click here: bit.ly/lemur2019.
Celebrate your love of and compassion for lemurs and learn what you can do to help save Madagascar's endangered primates. Bring a friend to help build awareness. Here's just some of the fun that's in store for you: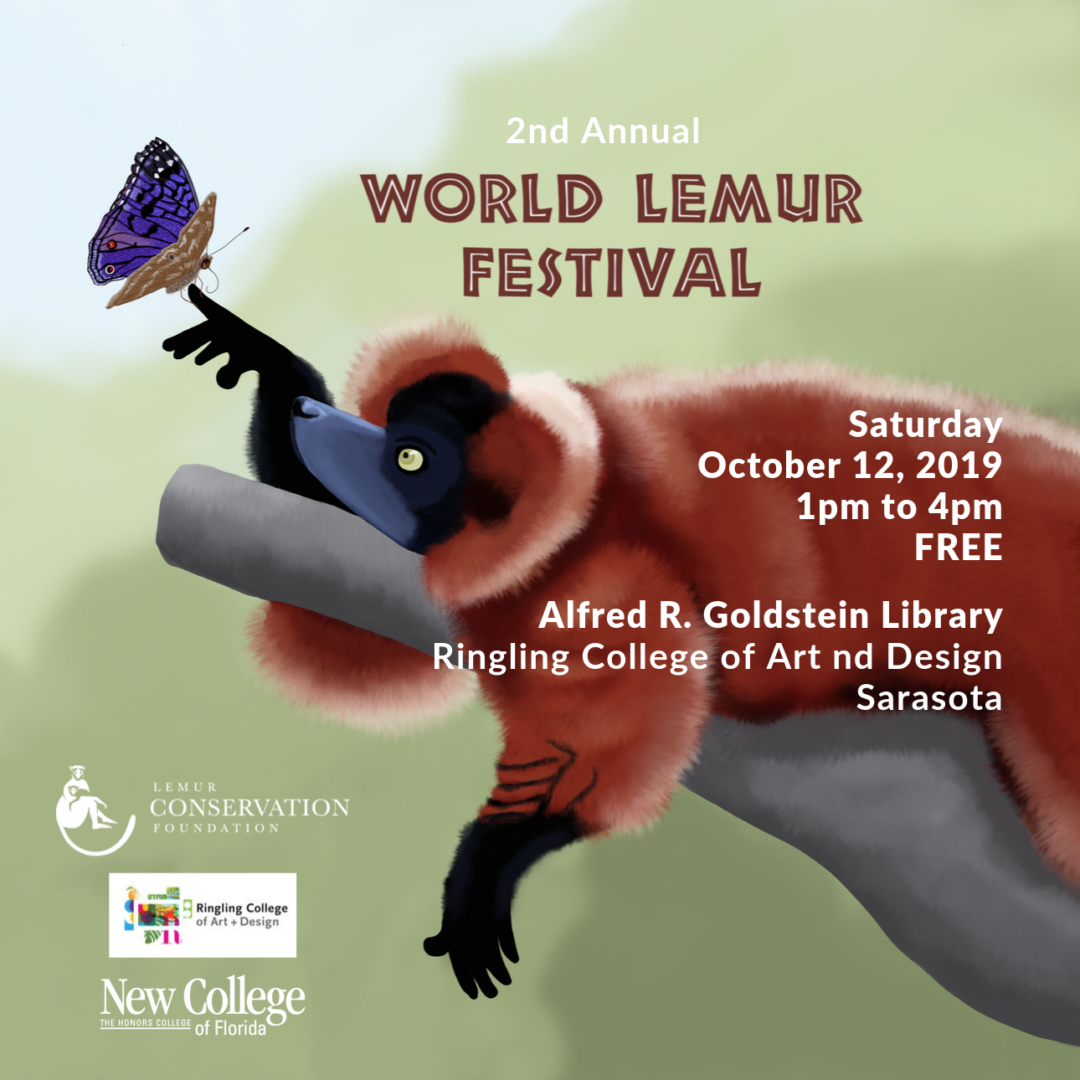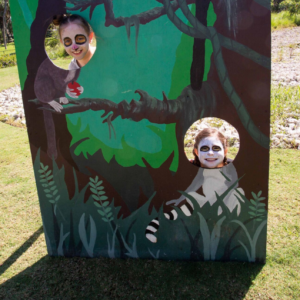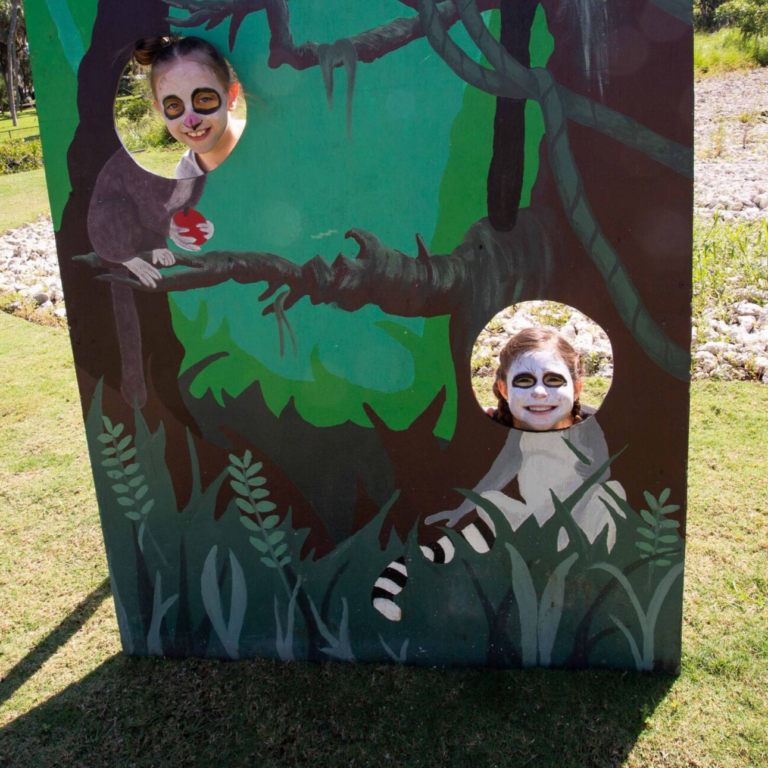 Film Screenings – Among the seven films:
EnviroKidz are Saving the Planet | 4 minutes – Filmed at LCF's reserve in Myakka City, Florida.
The Path to Conservation I and II | 22 minutes – Documentary about an LCF-sponsored 3-day class trip to the rainforest.
No-Song the Indri | 9 minutes – Explore the rainforest with a young indri trying to find her own voice.
Outdoor Games – Test your skills with the ring-tailed lemur ringtoss, jump like a lemur, and more.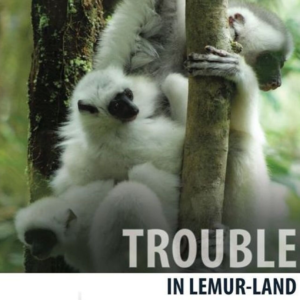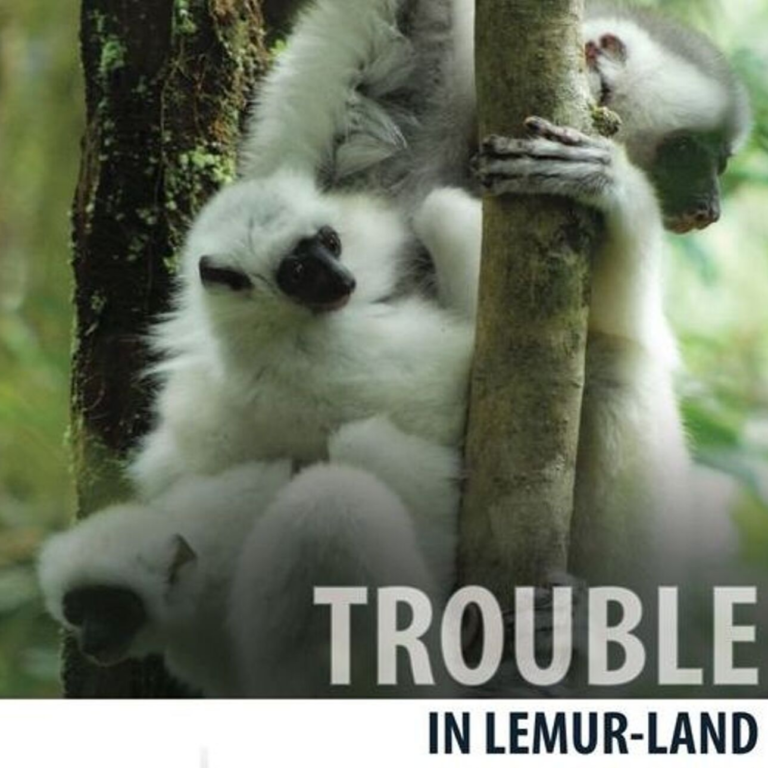 INKtober Drawing Demos – Watch Ringling College instructors Rebecca Zomchek (Illustration) and George Cwirko-Godycki (Computer Animation) draw ink images of lemurs
Expert Presentations – Watch, learn, and discuss.
Trouble in Lemur Land | 48 minutes – Join LCF's Dr. Erik Patel for a showing of this documentary, in which he races to save the critically endangered silky sifaka, followed by a talk about current conservation efforts.
Two Balloons | 10 minutes – Join Gary Schumer, Ringling College instructor and Mulan, Tarzan, and Lilo and Stitch animator, for this screening, followed by a talk about animation.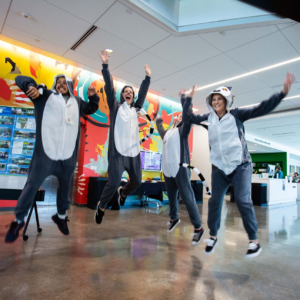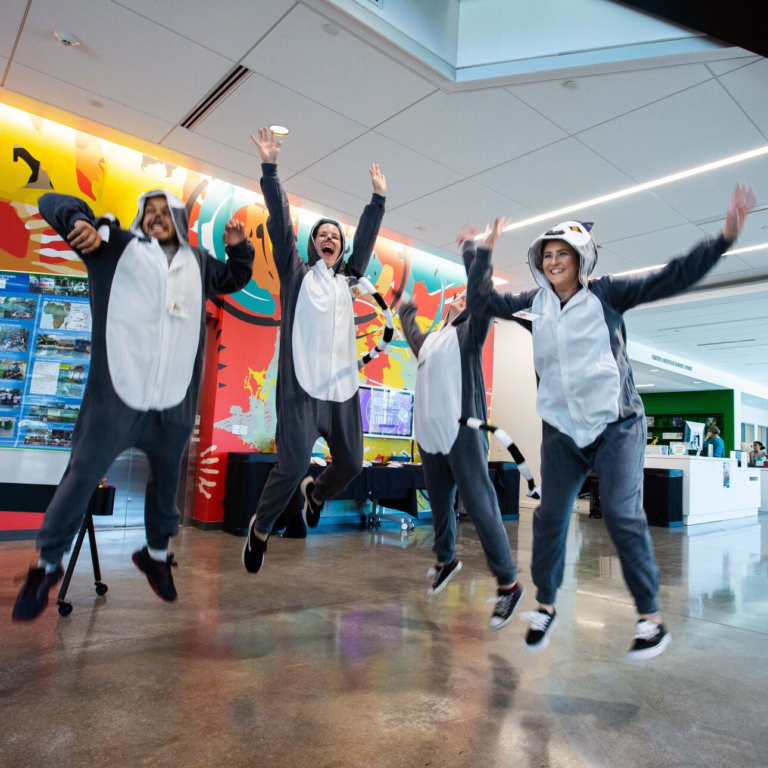 Ako Storytime – Storytellers bring Madagascar to life with a lively reading of the Ako Series of children's books about lemurs
Free Raffle for LCF Private Tour – Don't miss the chance to win a private group tour of our lemur reserve.
Conservation Station – Learn about life in Madagascar and LCF's conservation programs that help local villages and protect lemurs and their habitat.
Make n' Take Family Art – Create your own lemur masterpiece with step-by-step instructions from artist Kat Sjogren.
Photos from Sarasota's 1st World Lemur Festival in 2018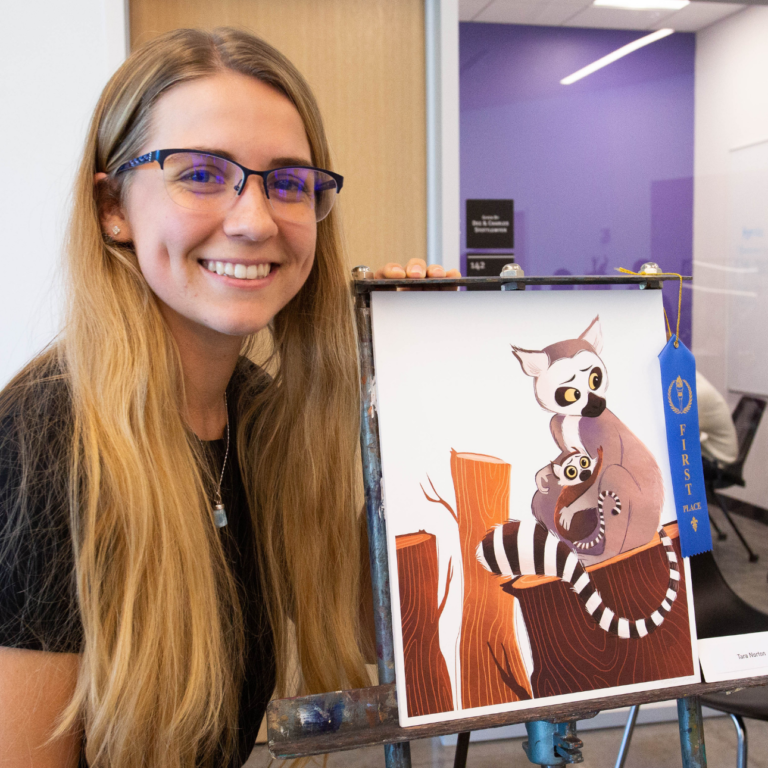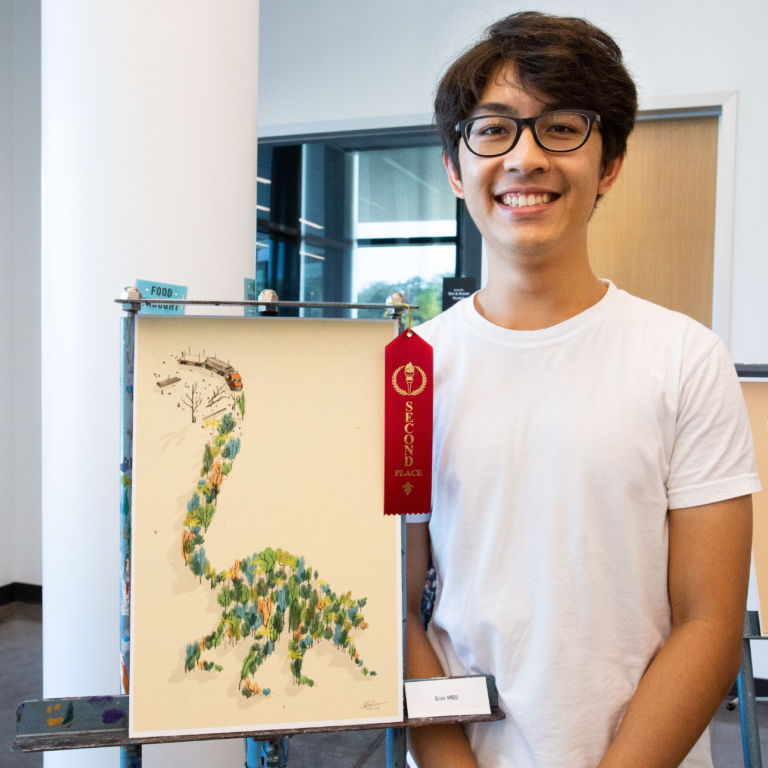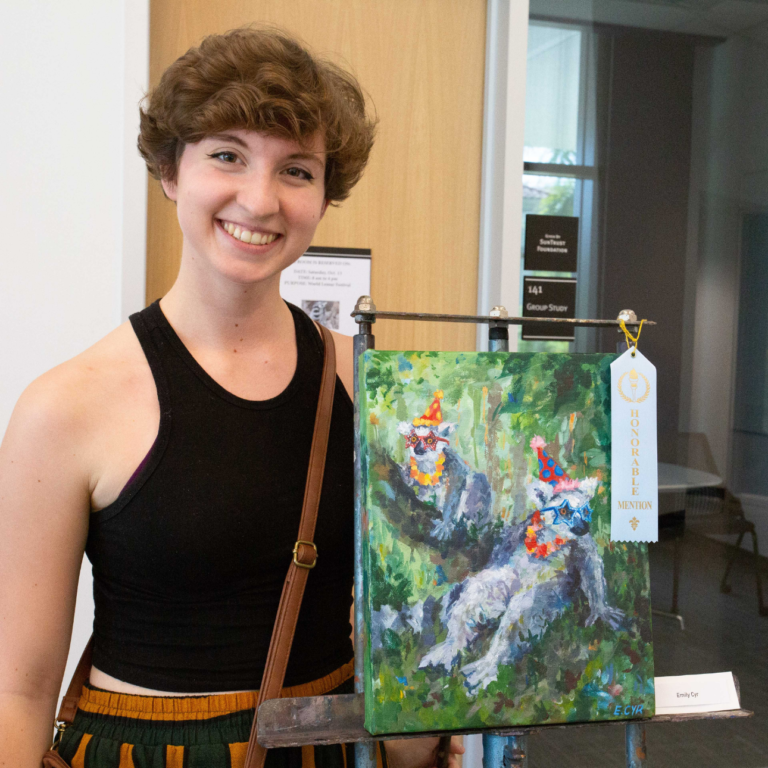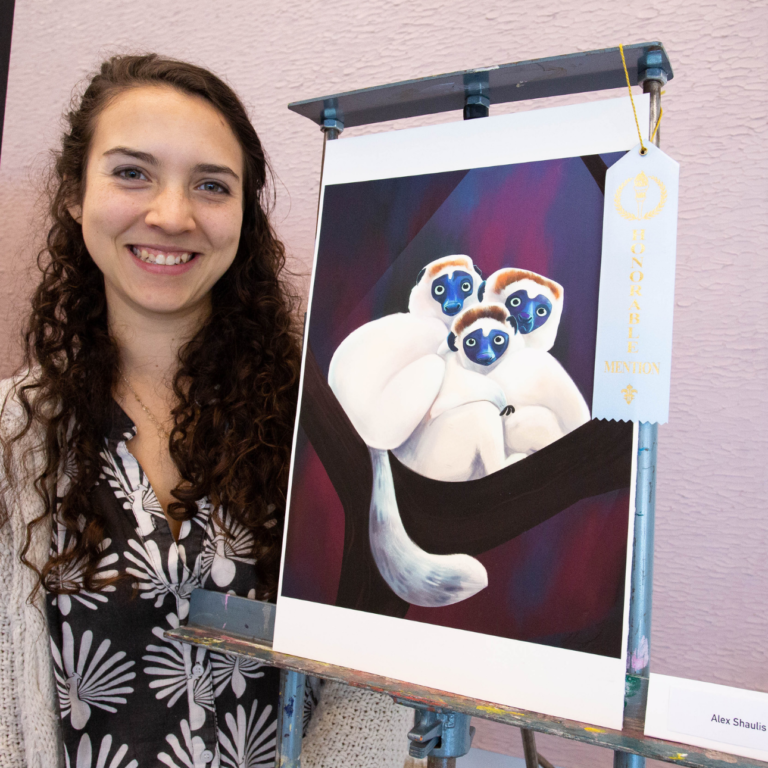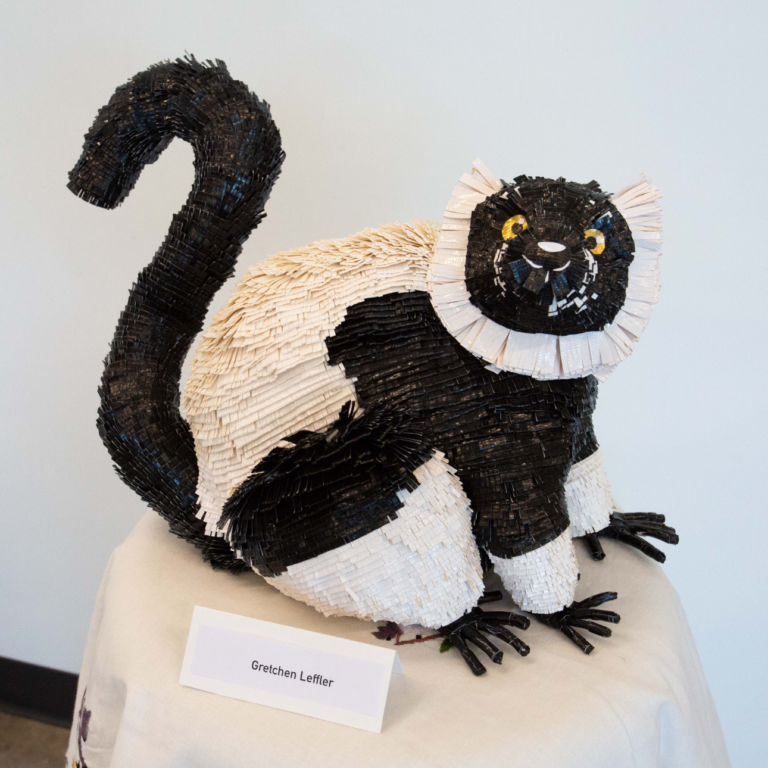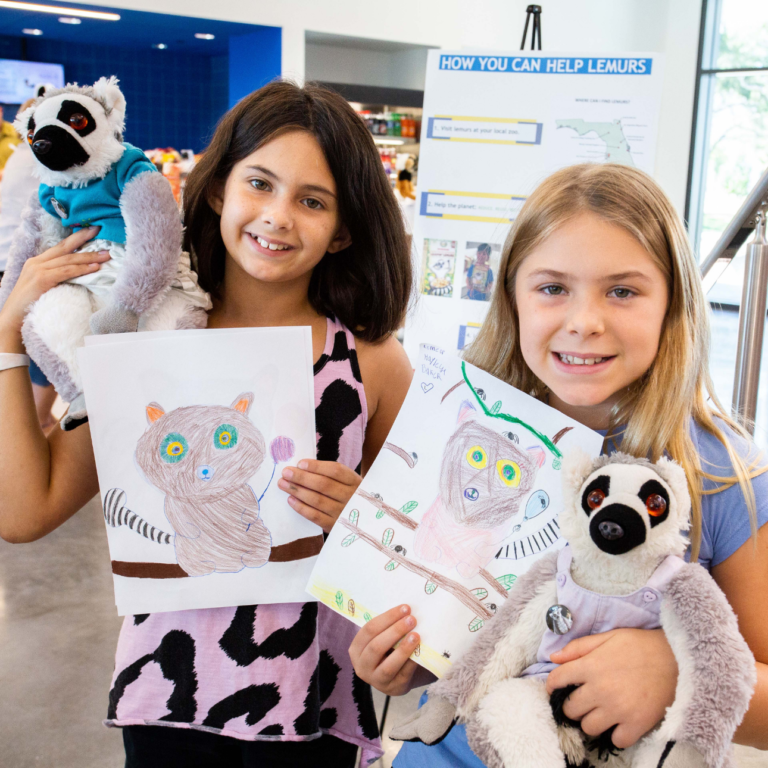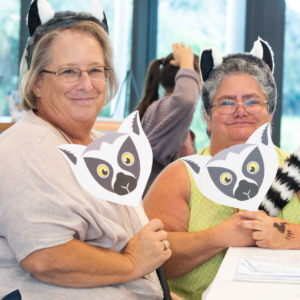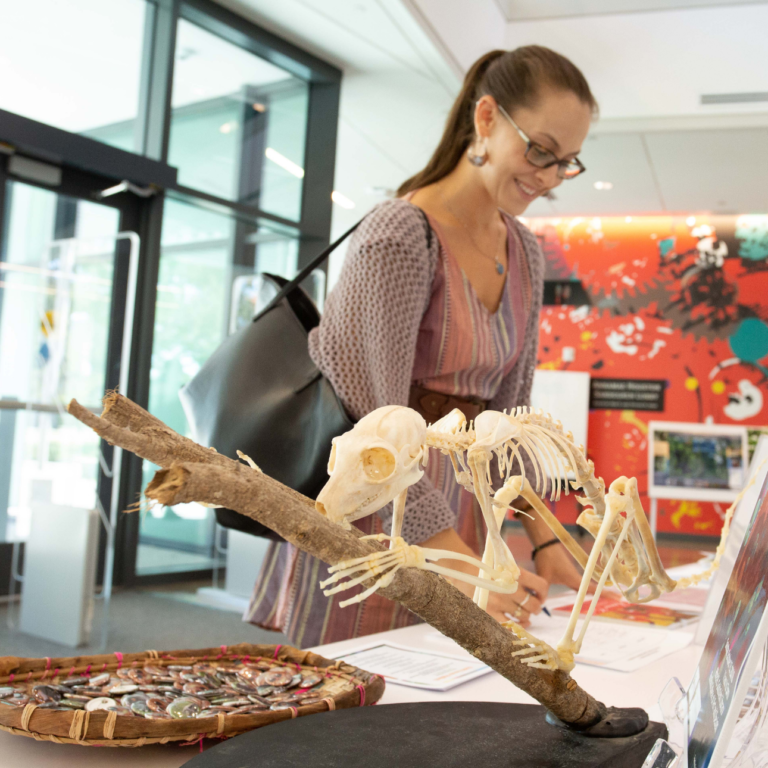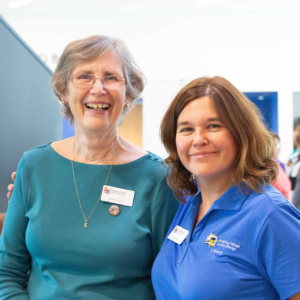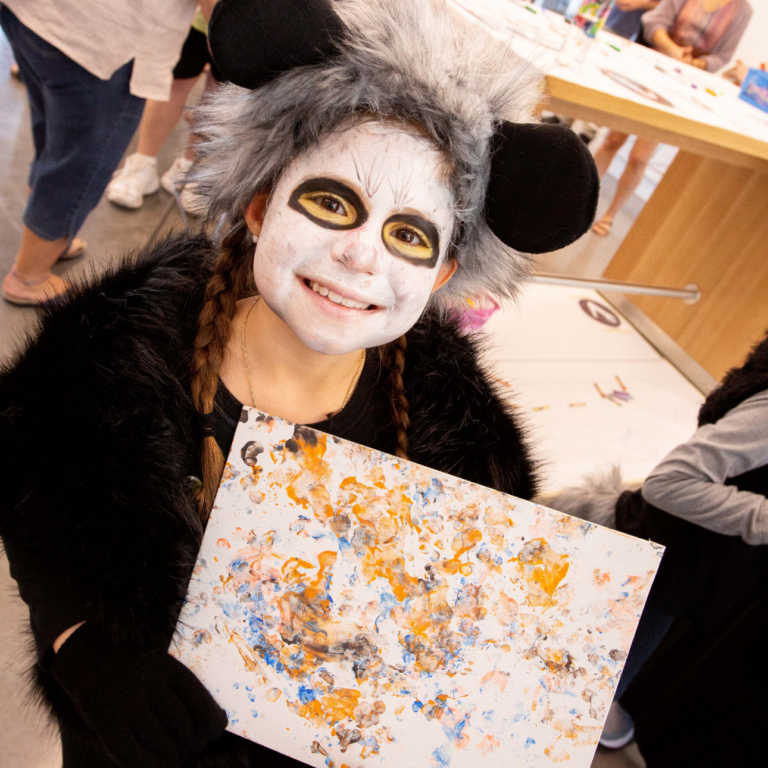 World Lemur Festival History
The World Lemur Festival is a series of events held throughout the world in October during the weeks surrounding World Lemur Day, which takes place on the last Friday of the month. This year, World Lemur Day is Friday, October 25. These festivals, celebrating lemurs and raising awareness for lemur conservation, have been held in Madagascar, Hungary, Japan, Canada, Germany, and cities in the U.S. The Lemur Conservation Foundation has been supporting the World Lemur Festival in Andapa, Madagascar for several years.
On October 13, 2018, we held our first World Lemur Festival in celebration with international events held around the world. Our partner, Ringling College of Art and Design, hosted the free, family-friendly festival at the Alfred R. Goldstein Library. Guests enjoyed many conservation education activities and a talk by Dr. Alison Grand and Dr. Erik Patel, "The Art & Science of Saving Lemurs." A highlight was a juried art exhibition to illustrate the challenges faced by lemurs. Over 20 submissions were received by faculty and students.
Visit the Lemur Conservation Network to learn more and get your World Lemur Day tee-shirt—available in a variety of colors and sizes. Proceeds benefit LCF's conservation work in Madgascar. Thank you LCN!
This is an exciting time at the reserve as we move forward with our expansion. Due to upcoming construction projects, we are providing opportunities to learn about lemurs in Bradenton and Sarasota as alternatives to our Open House, typically held in December.
We appreciate your understanding that the Open House will not take place this year.
Join us for these special events—see details above: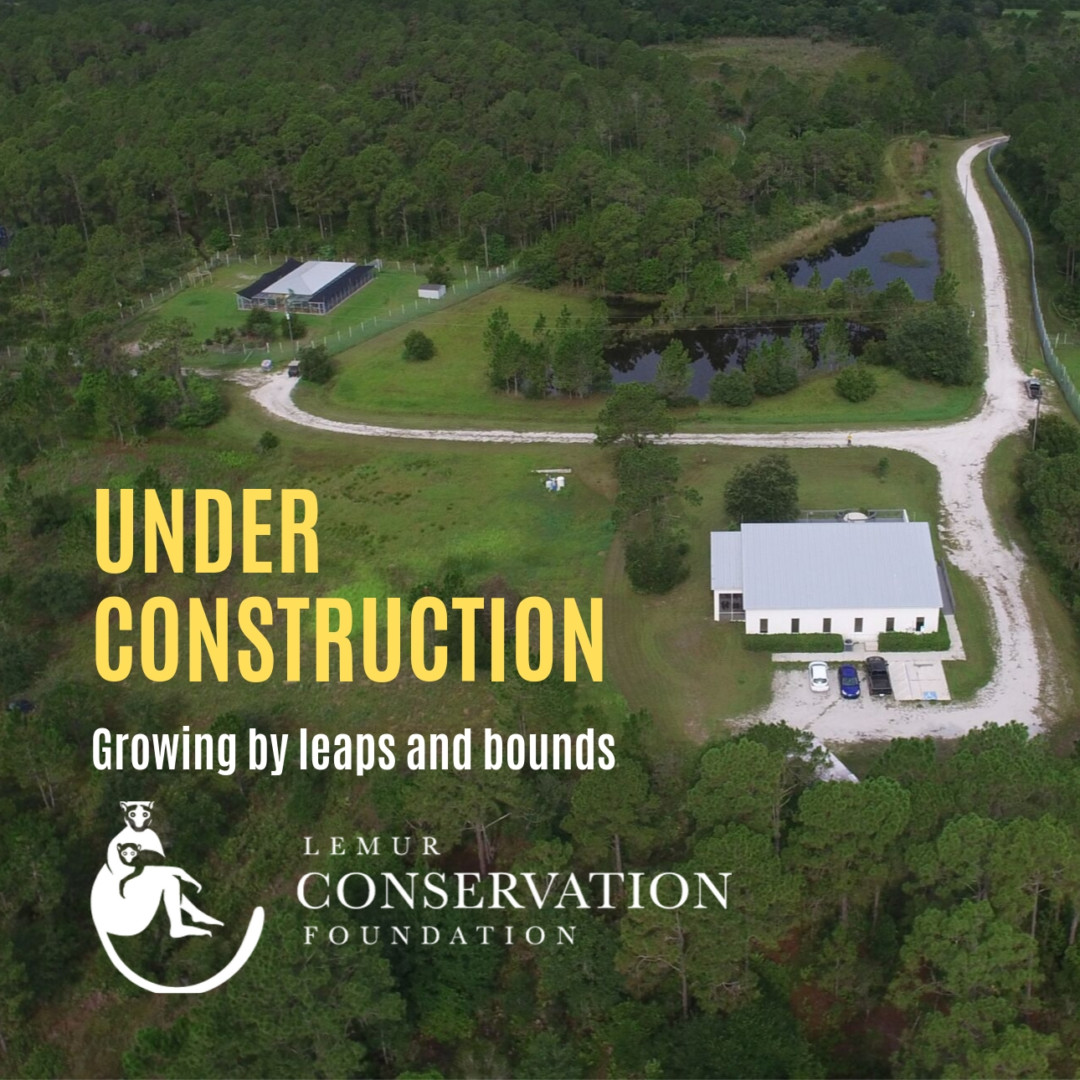 Master's Student Presents LCF Madagascar Program at International Conference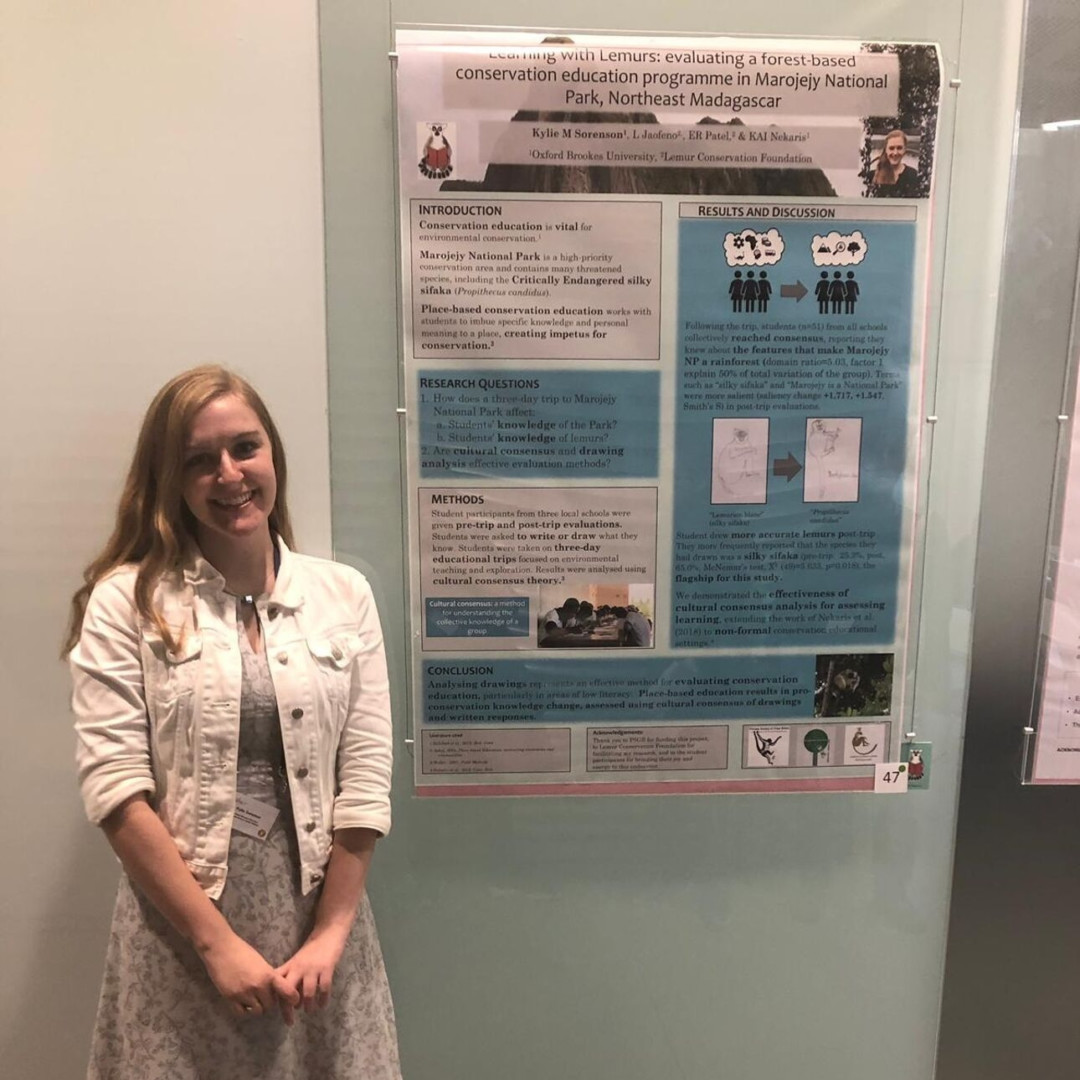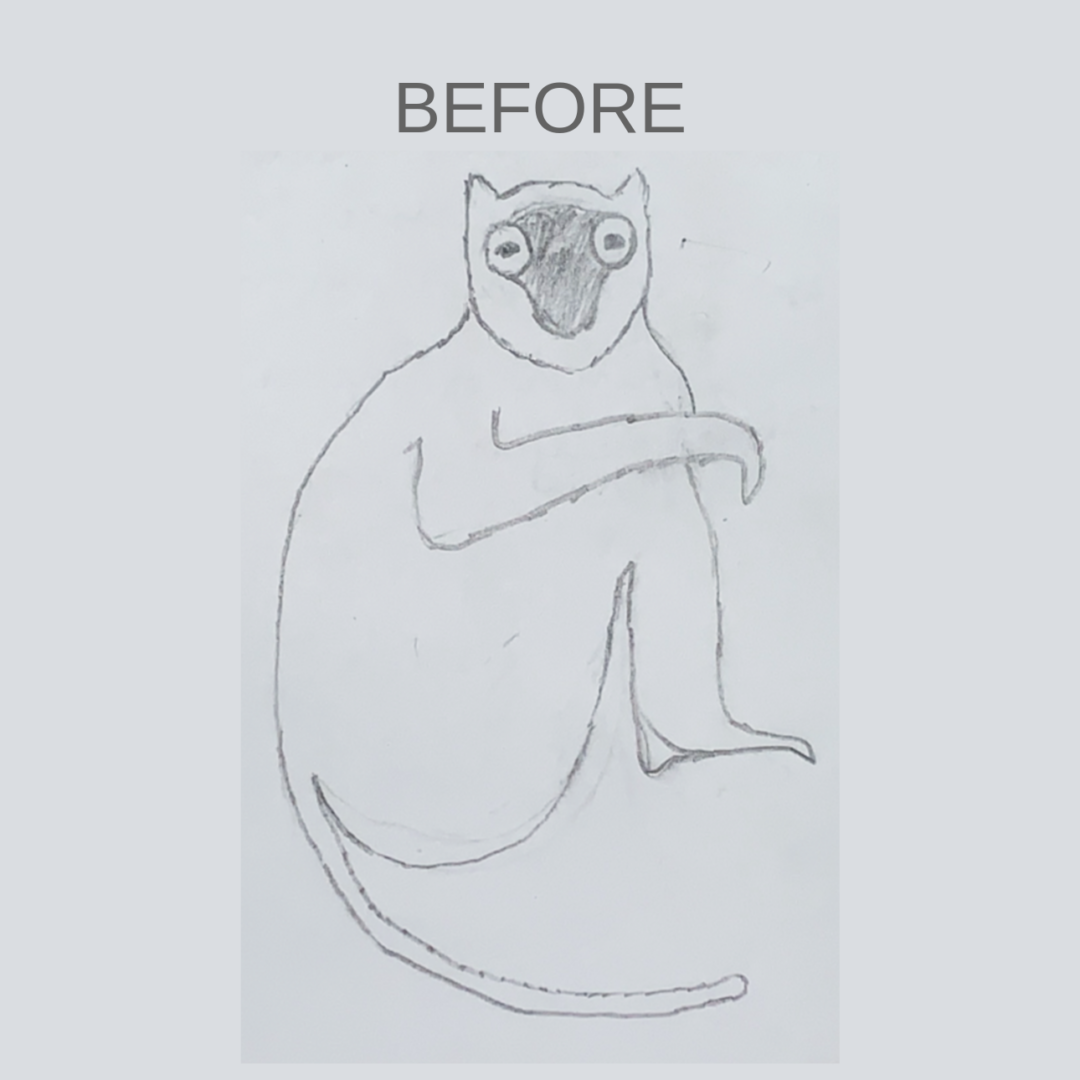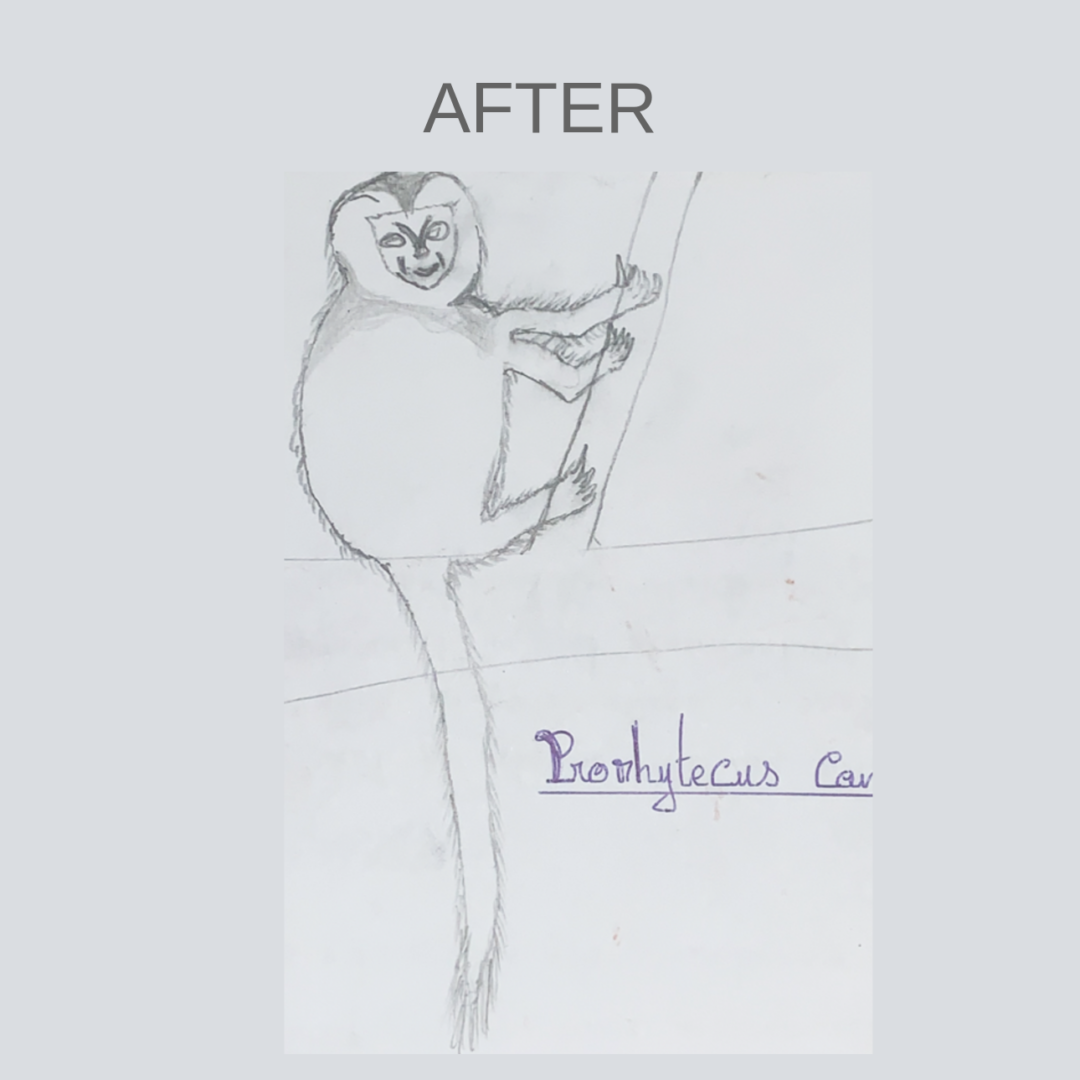 Oxford Brookes University Master's student, Kylie Sorenson, presented her findings from her project to evaluate LCF's three-day student conservation education trips to Marojejy National Park at the European Federation of Primatology and the Primate Society of Great Britain 2019 International Conference (EFP-PSGB 2019). The presentation was co-authored by Oxford Brookes professor Dr. Anna Nekaris and LCF staff members Joxe Jaofeno and Dr. Erik Patel.
LCF's conservation education program in Madagascar centers around our student trips to Marojejy National Park and Anjanaharibe-Sud Special Reserve. These overnight trips provide the opportunity to connect with nature and directly observe and learn about the incredibly rare and significant plants and animals living in the students' neighboring rainforest habitats. Fostering an understanding of and an appreciation for wildlife and natural habitats is the first step to inspiring pro-conservation attitudes and actions. Although the students and teachers have provided anecdotal evidence of the program's success, Kylie Sorenson is the first to create and implement a formal evaluation of our forest-based conservation education program.
Prior to each trip, Kylie assessed children's knowledge and attitudes regarding lemurs and forest biodiversity via drawing—by asking students to draw a picture of a forest and a lemur that lives there. Two weeks after each trip, Kylie again asked children to make these drawings. During each trip, the team assessed students' opinions via evening focus groups during which children discussed the events of the day.
Kylie found that students drew more accurate lemurs after the rainforest trip, with students more frequently naming silky sifaka, the flagship species for the program, as a species in their drawing. Terms such as "silky sifaka" and "Marojejy is a National Park" were also more salient in post-trip evaluations. 
Kylie presented her complete findings in her thesis in fulfillment of her Master's degree in Primate Conservation from Oxford Brookes. We are excited that Kylie has decided to continue her work on this important topic for her Ph.D. under the direction of Dr. Anna Nekaris.
If you are interested in research opportunities either on our reserve in Florida or in Madagascar, visit www.lemurreserve.org/research.
For more information about the Master's Program in Primate Conservation at Oxford Brookes, visit www.brookes.ac.uk/courses/postgraduate/primate-conservation.
Contact Kylie Sorenson: Kylie.Sorenson@gmail.com
Seacology grant awarded to rebuild at Marojejy National Park
The international environmental organization Seacology has awarded a $20,000 grant to the Mandena/Manantenina communities found near Marojejy National Park's main entrance. LCF will administer the grant in partnership with Madagascar National Parks (MNP). The funds will help boost ecotourism, a primary objective of the IUCN's Lemur Action Plan, by supporting repairs to Camp 1, also called Camp Mantella, which was badly damaged by Cyclone Enawo in 2017. Camp Mantella is the most visited tourism and research site in the SAVA region. Tourist visits to Marojejy have fallen sharply in recent years. Nearly 1,500 people visited in 2015 and, in 2018, only about 1,100. Seacology's grant will also support several local communities and MNP to increase intensive forest monitoring activities with LCF in Marojejy, where some illegal vanilla and rice plantations have been found inside Marojejy near the park entrance.
Currently in Madagascar, Dr. Erik Patel, LCF Conservation & Research Director, attended the 56th Annual Congress of the Association for Tropical Biology and Conservation (ATBC2019) and had a surprise and the pleasure of seeing Thomas Kelly, who recently interned at our reserve. We're delighted that Thomas provided us with this update about his career path.
"I worked as a Primate Husbandry Intern at LCF  in the summer of 2018. I absolutely loved my time there and made friends and memories that will last a lifetime. The experience also opened many doors for me. Recently, I was accepted to the Ecology and Evolution Master's Program at Stony Brook University and I am super excited to start. I will be working in the Pat Wright Lab and will focus my Master's project on the Ecology and Behavior of Milne-Edward's Sifaka in the Ranomafana Rainforest. I am actually writing this in Madagascar as I had the privilege to attend ATBC2019 from July 30 to August 3. I was also able to stay at the Centre Val Bio in the Ranomafana Rainforest after the conference in order to assist with data collection and hike the various trails of the Ranomafana National Park.
To say that these things could not have happened without LCF is an understatement. The experience I gained by working with the various lemur species at the reserve and all the life history aspects of them, not only prepared me for my future as a graduate student, but inspired me to pursue a career in field research. I hope to make it back to LCF soon to thank all the people who helped me get where I am today and, of course, to visit all my favorite lemurs!"
LCF celebrated two mongoose lemur births this breeding season. Critically Endangered, at extremely high risk of extinction in the wild, this species is offered a chance of survival through LCF's vital managed breeding program.
This year's first infant joined mongoose lemur parents Leena and Merced on April 1. This is their fifth infant since Leena's arrival at LCF in 2014 on a breeding recommendation from the Association of Zoos and Aquariums Species Survival Plan. Continuing the Spanish theme for our mongoose lemurs, we have named this little one Lonzo, meaning "noble and ready." At three months old, he spends most of his time off of his mother and playing with his family.
Our second infant, born May 13, joined parents Emilia and Bimbini. This is the pair's sixth infant together, and the 25th mongoose lemur born at LCF. At two months old, he or she is transitioning to riding on Emilia's back and is starting to explore its surroundings, including older brother Rico. Determining the sex of an infant lemur takes a little time, and we look forward to updating you when we know if our new addition is a boy or a girl—and can then have a name.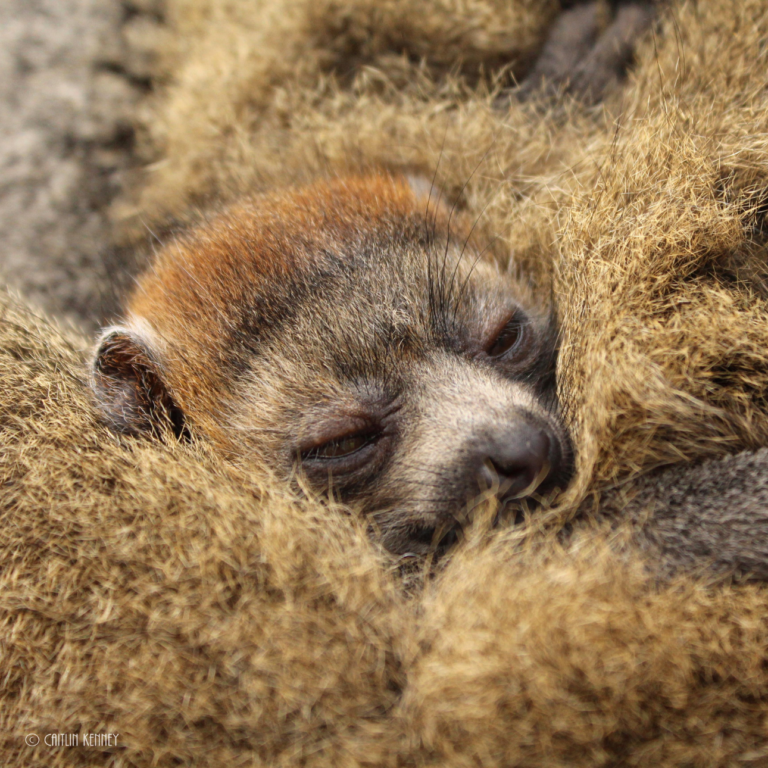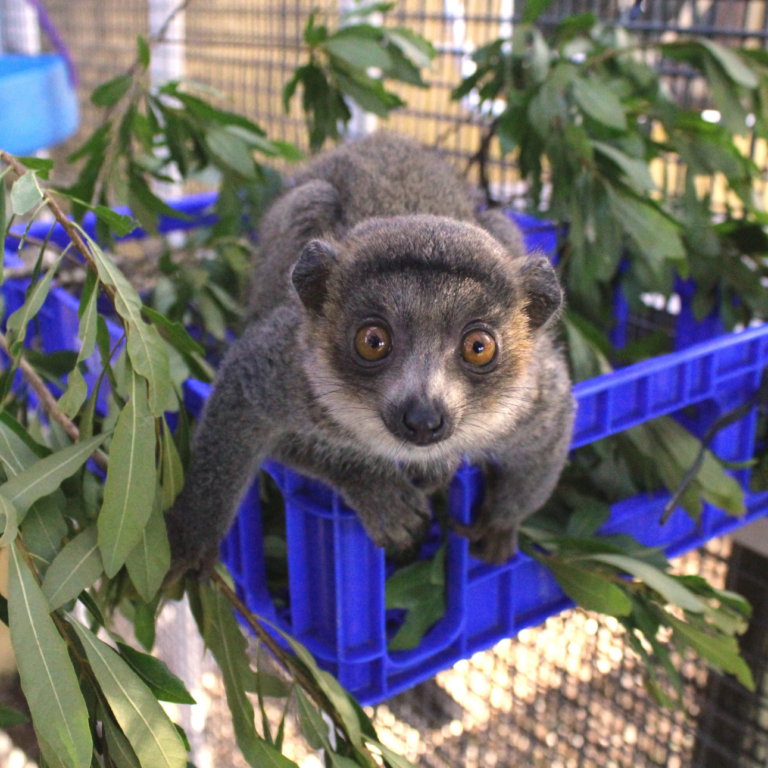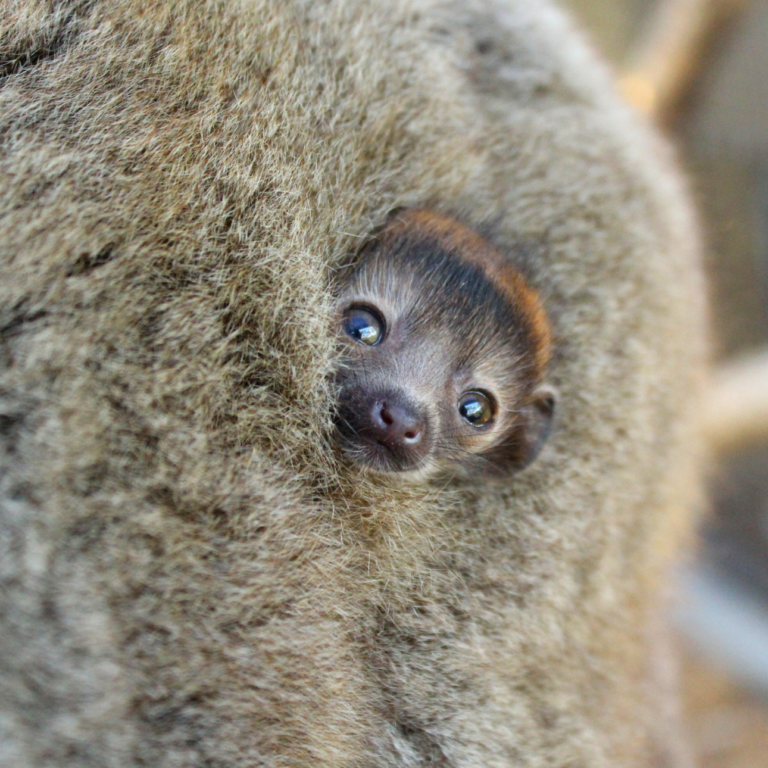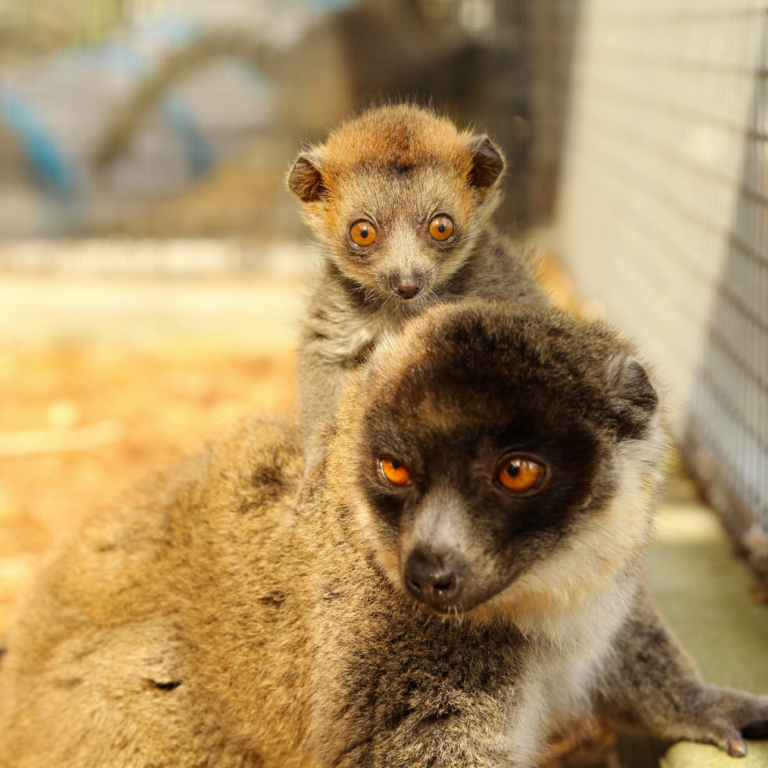 Expanding by leaps and bounds
In 2018, the Lemur Conservation Foundation embarked on its largest reserve expansion since 2005. Following the reserve plan created pro bono by Jón Stefánsson and colleagues at CLR Design, LCF began construction of a maintenance workshop and the Elizabeth Moore Lemur Forest Habitat, while working on the design of our third lemur building. The expansion is the result of our successful three-year "Leap for Lemurs" campaign, which came to a conclusion at the end of 2018. Thanks to our outstanding supporters, we surpassed our goal of $2.2M for reserve expansions and operating funds. We look forward to keeping you updated about the lemur building construction. We're pleased to share the concept design by Jón Stefánsson. (Rendering by John R. Collins.)