How can I help lemurs?
Visit your local zoo or aquarium to see what they're doing to help save lemurs and other animals in your backyard and around the world.
Make your next batch of baked goods using vanilla, chocolate, or cinnamon produced by farmers in Madagascar who are working to protect lemurs and their habitat.
Learn about lemurs! Then you can tell other people, and we can work together to save them.
Enjoy EnviroKidz Organic Leapin' Lemurs Peanut Butter and Chocolate Cereal and Bars. 1% of the sales are donated to the Lemur Conservation Foundation.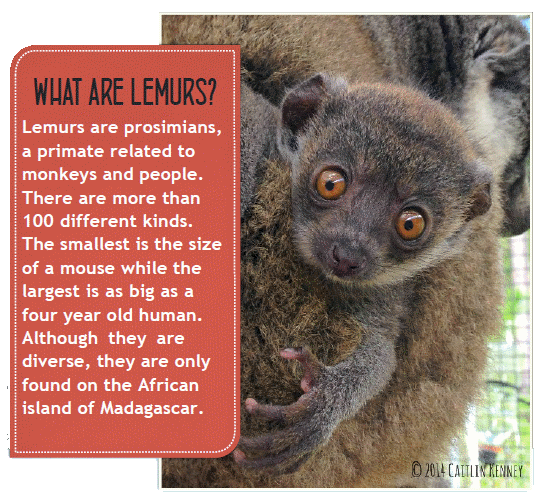 Where do lemurs live?
Lemurs in the wild live only in Madagascar, a large island off the east coast of mainland Africa. See some of Madagascar's unique habitats in the Ako series posters below: