Dear Friend of LCF,
During this challenging time, the Lemur Conservation Foundation hopes that you and your family and friends are well and following guidelines for staying protected from and avoiding the spread of the coronavirus (COVID-19).
At our private reserve in Myakka City, Florida, we have best practices in place to protect our staff of nine employees, of which five care for our colony of 50 lemurs with the assistance of our lemur husbandry intern. We are incredibly grateful to them and our reserve manager for their selfless dedication to our genetically valuable primates.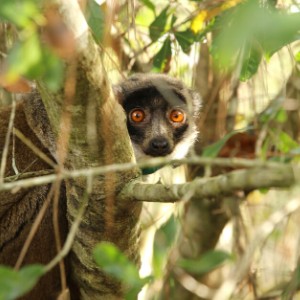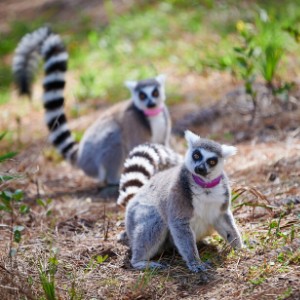 Fortunately, our Madagascar programs remain unaffected, though that may change with the recent confirmation of the first COVID-19 case on March 21. Commercial travel between Europe and Madagascar was suspended for 30 days on March 20. Thankfully, our teams just completed this year's reforestation planting of over 25,000 trees. Dr. Patel, LCF Conservation & Research Director, remains in regular contact with our Madagascar Program Manager, Joxe Jaofeno, and Assistant Program Manager, Arnaud Joel.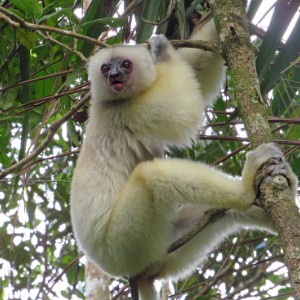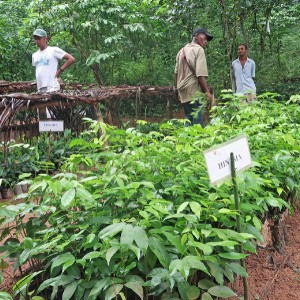 At this time, there isn't an indication that lemurs are at risk of contracting COVID-19, but we are vigilant about staying informed and taking precautions, as lemurs are susceptible to some human illnesses.
If you would like to help us care for the lemurs at our colony during this challenging time, we would be most grateful. Below are ways that you can make a difference for them and help keep our operations running smoothly.
March 1 marked the start of this year's birthing season, a time when we all eagerly await birth announcements from the reserve. We depend greatly on the husbandry staff to continue providing the exceptional care lemur mothers, infants, and fathers require before, during and after a new arrival at the reserve.
With a possible 4-8 infants expected in the next four months, you can help us stock up on needed supplies.
Help provide fresh produce and primate biscuits for our colony of lemurs.
$30 provides food for all of our lemurs for 1 day
$211 provides food for the lemurs for 1 week
$916 provides for an entire month of food
And, mark your calendar for April 28-29, noon to noon! You can also help lemurs during our participation in the 2020 Giving Challenge presented by the Community Foundation of Sarasota County with giving strengthened by The Patterson Foundation. Watch for details about this exciting 24-hour online event!
We look forward to sharing infant news with you to uplift spirits, provide hope for endangered lemurs, and celebrate our managed breeding program, made possible through the generosity of our donors.
Stay well!
Alison Grand, PhD
Executive Director
Lemur Conservation Foundation