LCF is pleased to welcome Marie Cleary, Sydney McKinney, Caroline Oatley, and Shannon Frank as our spring 2022 interns. These new additions bring great experience to LCF's animal husbandry program. We are very appreciative that they have joined us during this challenging time and we've implemented ongoing precautions to keep them and our staff safe and healthy during the COVID-19 pandemic.
Our thanks to Marie, Sydney, Caroline, and Shannon for following our protocols, which have included a 'mini quarantine' period that prevented them from shadowing husbandry staff for one weeks after their arrival at the reserve. Additionally, with their adherence to LCF PPE requirements, we provided them with presentations and activities that did not directly involve lemurs during the transition. Presentations included a general orientation, animal welfare, and enrichment, while projects included making banana circles for compost, tidying up our browse/vegetable garden, and planting new vegetable seedlings for the lemurs.
Read about their accomplishments and why they were attracted to LCF's internship opportunities.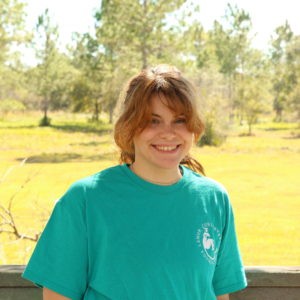 Marie Cleary

Marie is a Geography major attending Arizona State University. She has volunteered at the National Aquarium, Clearwater Marine Aquarium, National Weather Service, and the Volunteer Map Corps. Marie has previously worked with the North American Bear Center. Marie hopes to pursue a career in animal husbandry. In her free time she enjoys biking, cooking, and Pokémon.
Sydney McKinney

Sydney is from Nicholasville, KY and is currently a senior at Eastern Kentucky University where she is pursuing a degree in Animal Studies. She plans to pursue a career in animal care focusing on larger animals such as bears. She is excited for the opportunity to work with lemurs this semester at LCF and learning more about animal care and conservation.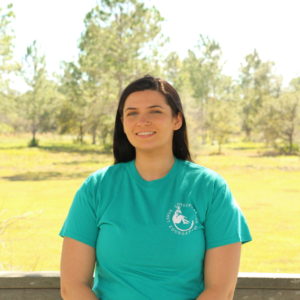 Caroline Oatley

Caroline is from West Greenwich, RI where she grew up on a cattle farm. Caroline graduated from the University of Rhode Island with a Bachelor's degree in Wildlife & Conservation Biology in 2020. She has previously worked with Rhode Island's Department of Environmental Management, US Fish & Wildlife, Mystic Aquarium and Save the Bay. She hopes to become a primatologist, dedicating her career to bonobo and ape conservation and research.
Shannon Frank

Shannon grew up in Exton, PA and graduated from Michigan State University in 2021 with a degree in Zoology. She has interned at many facilities including Elmwood Park Zoo, Potter Park Zoo, and the Duke Lemur Center. She has experience in animal care as well as education. One day she hopes to have a job where she cares for lemurs and other non-human primates. She is very excited and grateful for the opportunity to come to LCF and continue learning about her favorite animals.