The Lemur Conservation Foundation is pleased to welcome Morgan Chamberlain, Isabelle Lennon, and Janett Medina as our new spring interns. All of these new additions bring great experience to LCF's animal husbandry program. We are very appreciative that they have joined us during this challenging time and we've implemented ongoing precautions to keep them and our staff safe and healthy during the COVID-19 pandemic.
Our thanks to Morgan, Isabelle, and Janett for following our protocols, which have included a 'mini quarantine' period that prevented them from shadowing husbandry staff for two weeks after their arrival at the reserve. Additionally, with their adherence to LCF PPE requirements, we provided them with presentations and activities that did not directly involve lemurs during the transition. Presentations included a general orientation, animal welfare, enrichment, and an overview of LCF's education programs, while projects included making banana circles for compost, making Ako Conservation Education Kits, and preparing materials for our 2021 Party for the Planet.

Read about their accomplishments and why they were attracted to LCF's internship opportunities.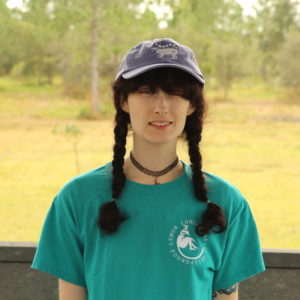 Morgan Chamberlain

Morgan is from Horsham, PA and is a graduate from Millersville University where she earned a degree in Psychology with a minor in Biology. She previously interned at Philadelphia Zoo and Elmwood Park Zoo, and worked as a research assistant in a rodent behavior lab at Millersville University. Morgan hopes to pursue a career studying mammal behavior and aiding in the conservation of at risk species. She has a strong interest in working with mammals from Madagascar and she looks forward to gaining experience with lemurs at LCF.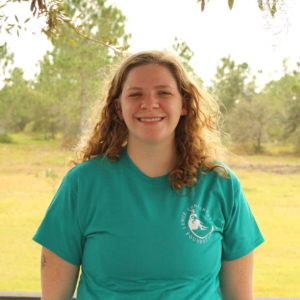 Isabelle Lennon

Isabelle is from Atlanta, GA and is a graduate from Georgia Southern University with a degree in Biology. She previously worked at Zoo Atlanta in the Education Department, where she spent her time educating the public on popular megafauna, including giant pandas, gorillas, orangutans, and elephants. Isabelle is interested in conservation and is looking forward to gaining more experience at LCF.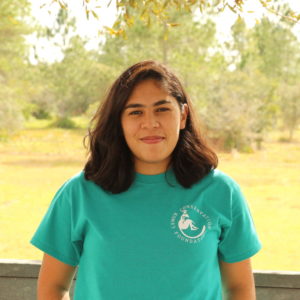 Janett Medina

Janett is from Baldwin Park, CA and is a graduate from Humboldt State University with a degree in Wildlife Management and Conservation. Before arriving at LCF, Janett was a Village intern at Wildlife Safari where she worked with an awesome group of keepers and gained experience with a variety of species including red pandas, a screaming hairy armadillo, and a red-billed hornbill. Janett hopes to pursue a career as a keeper in a facility that actively participates in conservation. She is excited for the opportunity to work with the staff at LCF and develop many more skills.