It's the holiday season and the staff here at LCF are already looking for the perfect Presents for Prosimians for our lemur colony! Did you know you can send gifts to our lemurs and the staff that care for them this holiday season? LCF has a variety of Amazon Wishlists available for perusal with items ranging from office supplies, to commissary tools, to lemur enrichment! Select items from any of the following wishlists and your gifts will be sent directly to LCF. Be sure to include your name and email address in the notes field so we can send a thank you note!
Environmental enrichment improves or enhances environments for animals, while stimulating them to investigate and interact with their surroundings. We enrich animal environments by making changes to structures in their enclosures, presenting novel objects and smells for them to investigate and explore and by changing how we present food to them. By giving animals more choice of activity, we alleviate boredom and encourage them to forage, hunt and handle their food in ways that are natural to them in the wild. Enrichment keeps animals active and interested in their environment.
Environmental enrichment can also help improve animal welfare, promote successful reproduction, reduce stress and enhance overall quality of life for animals in captivity. The LCF staff is committed to providing environmental enrichment for our collection as it is viewed as an essential part of our husbandry requirements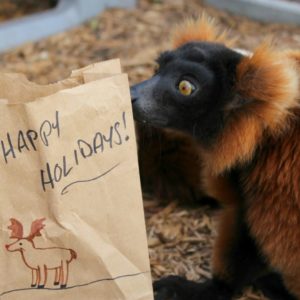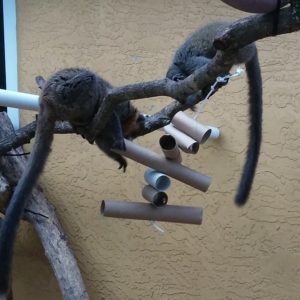 A big part of the keeper's daily routine here at LCF is providing the lemurs with enrichment. Swings encourage our younger lemurs to use their natural play behaviors and also encourage scent marking and olfactory communication when we switch them from one group to another. Hammocks and sunny seats provide the lemurs with the perfect spot to catch those lovely Florida sun rays. Puzzle feeders are a staff favorite that encourage the lemurs to forage for their food as they would in the wild.
Click here to view our Enrichment Wishlist to gift our lemurs a favorite activity or toy!
With December comes holiday festivities and feasts, and the lemurs at LCF have voracious appetites.  Every day the primate keepers at LCF put on their chef hats and create scrumptious meals for the lemurs.  Rubbermaid TakeAlongs ensure the lemurs' lettuce stays crunchy and their apples stay crisp, just the way they prefer their produce. Commissary supplies like Stainless Steel Bowls, ZipLock Bags, and especially knives are essential items for managing diets and weighing out nearly 5,500 g of food every single day!
Click here to view our Commissary Wishlist!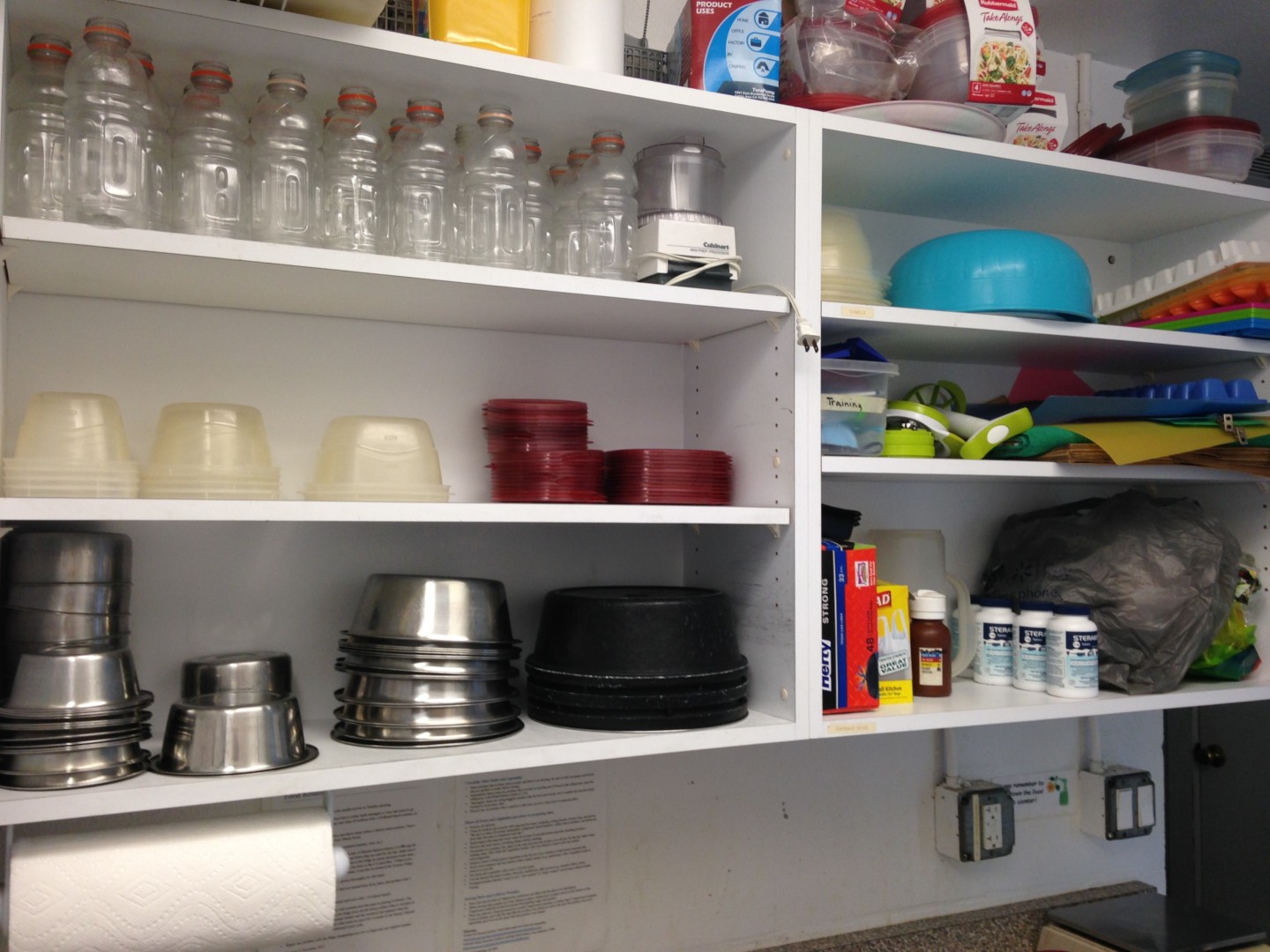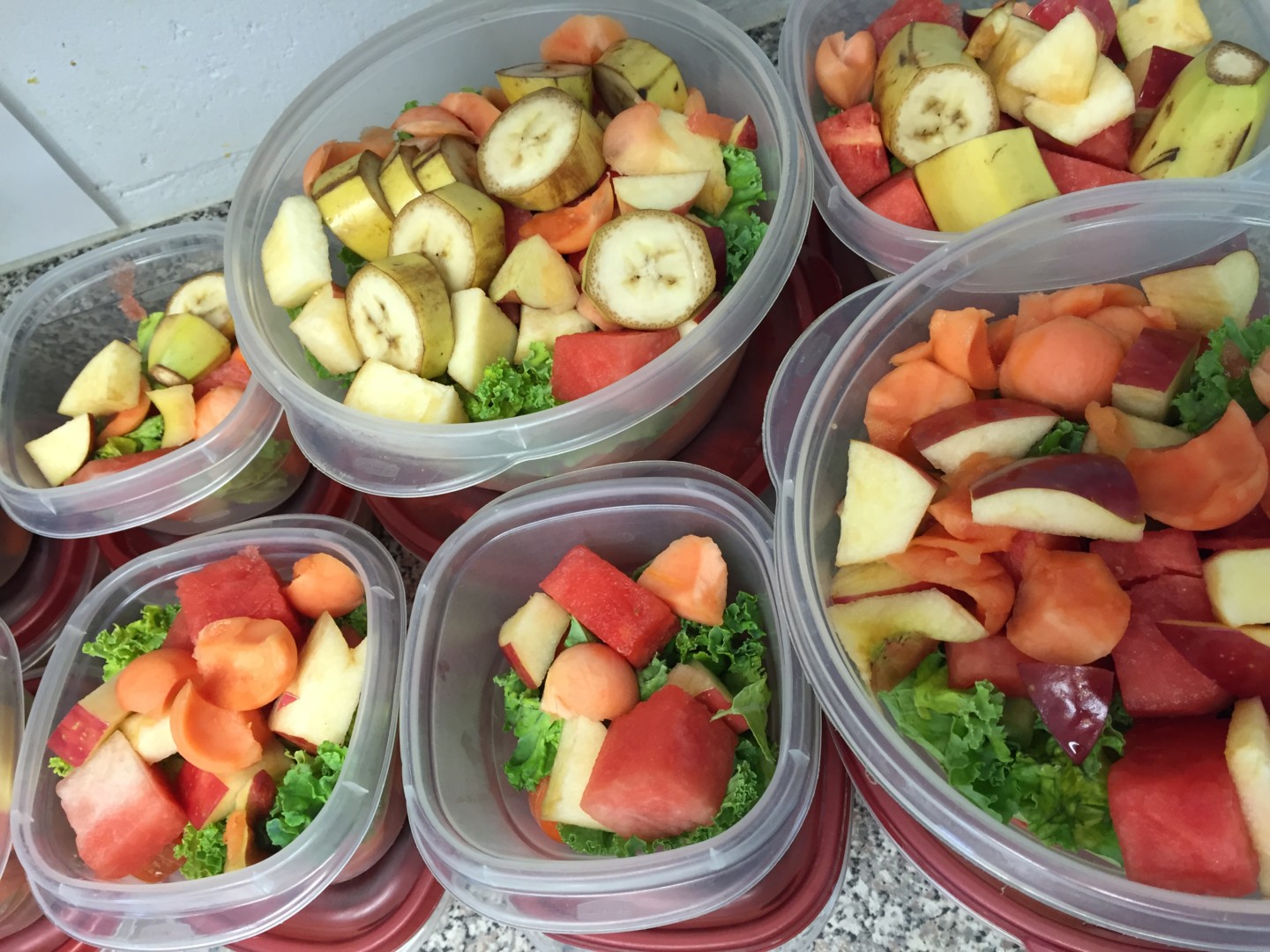 Fun fact: zookeepers are exceptionally diligent note takers, and staff members at LCF are no exception.  Caring for an ever-growing colony of lemurs is no small task, and we are in need of some helpful supplies to manage our expanding collection of records.  Clipboards, binders, folders, and plastic dividers help us organize our mountains of paperwork into neatly arranged sections.  Having the supplies to organize our records makes it easier to find vital information and saves time.  Every minute we save as a zookeeper means another minute to spoil our lemurs.  Buy binders today, and help us spoil the lemurs.
Click here to view our Office Supplies Wishlist!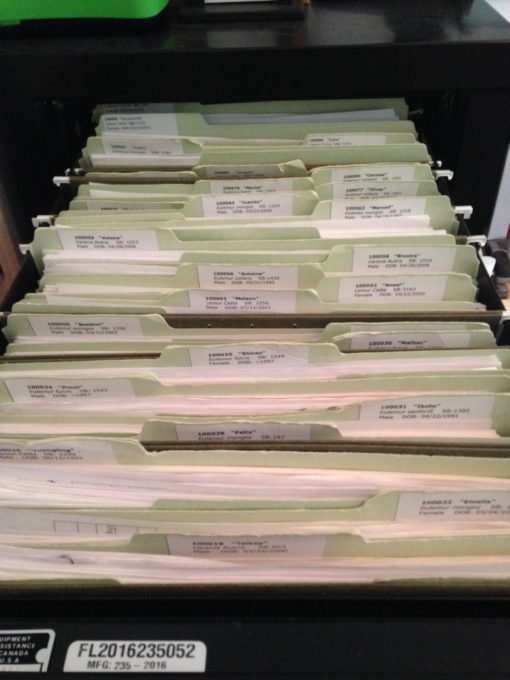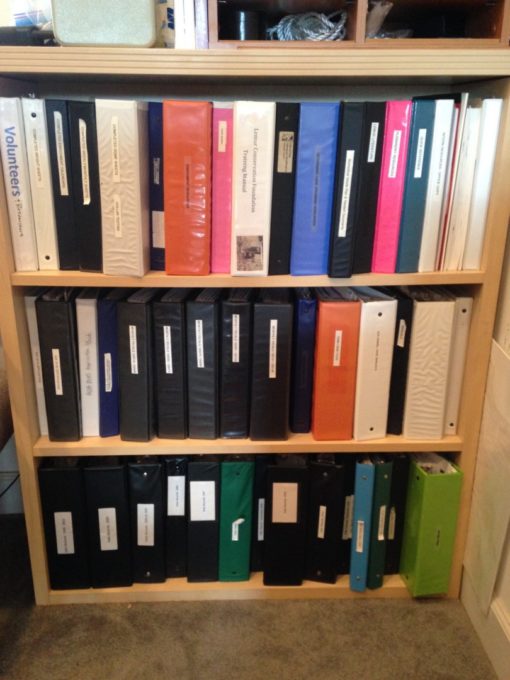 Staff use various dried fruits—like raisins, craisins, mangoes, dates, etc—to reward the primates during training sessions. Other treats like popcorn, nut butters, tamarinds, and baby food are used for special occasions and to enrich the lemurs.
Click here to view our Treats (Training and Enrichment) Wishlist!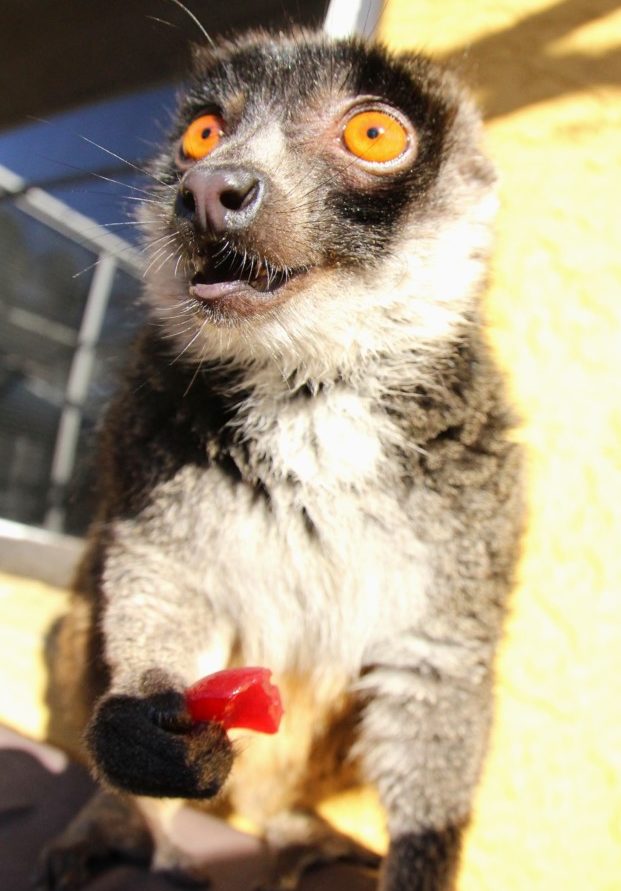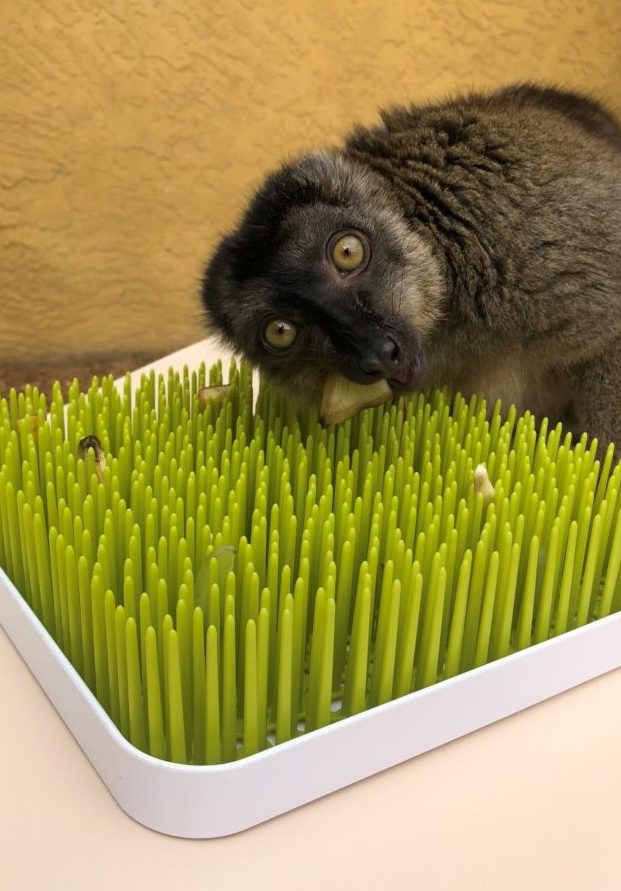 While the majority of our veterinary supplies are purchased directly from a veterinary supplier, there are many additional items we obtain elsewhere.  Your donation of simple products like clipboards, baby food and jams, supplements, and Frontline help the lemurs and staff of LCF immensely. Clipboards are used to keep track of important paperwork and food items are used to make medicine more palatable to help our animals receive the treatments they need to recover quickly and comfortably.  Supplements like glucosamine are also mixed with tasty treats to help lemurs entering their golden years keep their joints healthy and mobile.
Click here to view our Veterinary Wishlist!
Ring-tailed lemur Goose following leg amputation in 2015.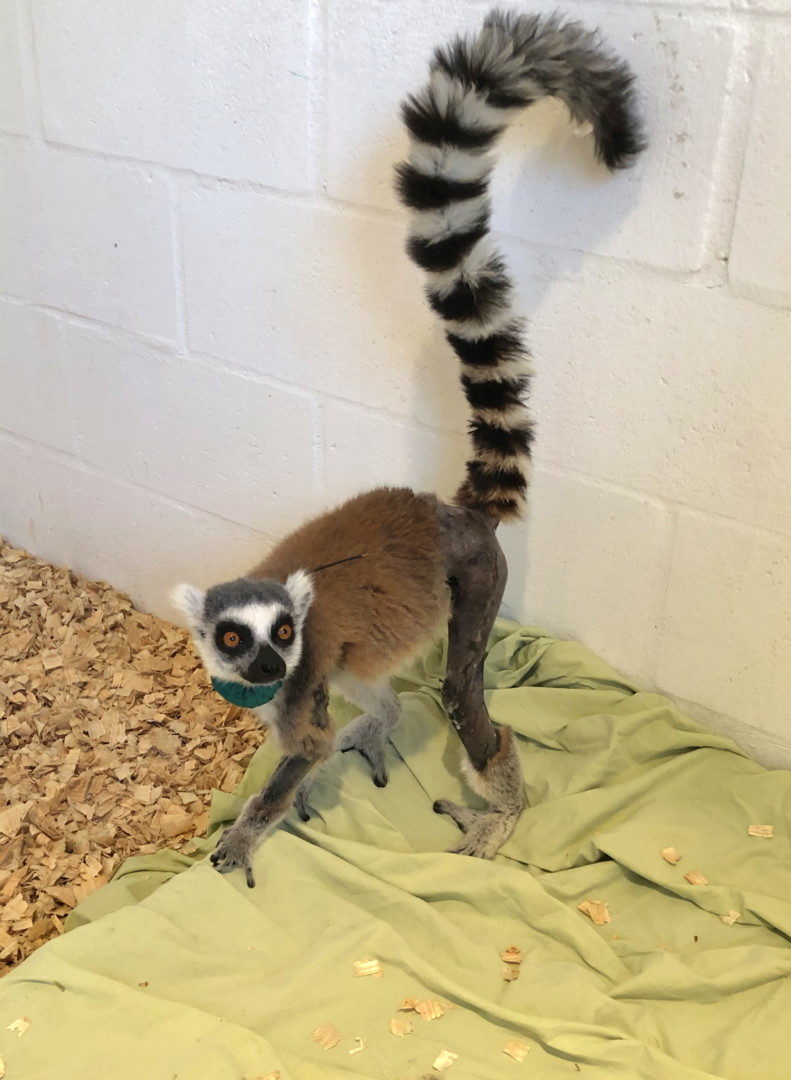 Ring-tailed lemur Sarsaparilla (Sassy) following hip surgery in 2020.
A big goal for us at LCF in the coming years is to increase our on-site sustainability by growing food for our lemur colony! Growing produce on-site means we know it's organic and safe for our colony while also cutting costs of purchasing items from the store and transporting it to the reserve. Our lemurs love freshly picked items like, lettuce, celery, squash, herbs, papaya, pineapple, mangoes, and bananas. We have plans to plant additional fruit trees including guava, fig, starfruit, loquats, tamarind, and additional mangoes, bananas, and papaya.
We already have a variety of supplies, including seeds and seed trays, garden gloves, and two trowels, but could use your help to gather some additional necessities, particularly for planting the fruit trees.
Click here to view our Sustainability Wishlist!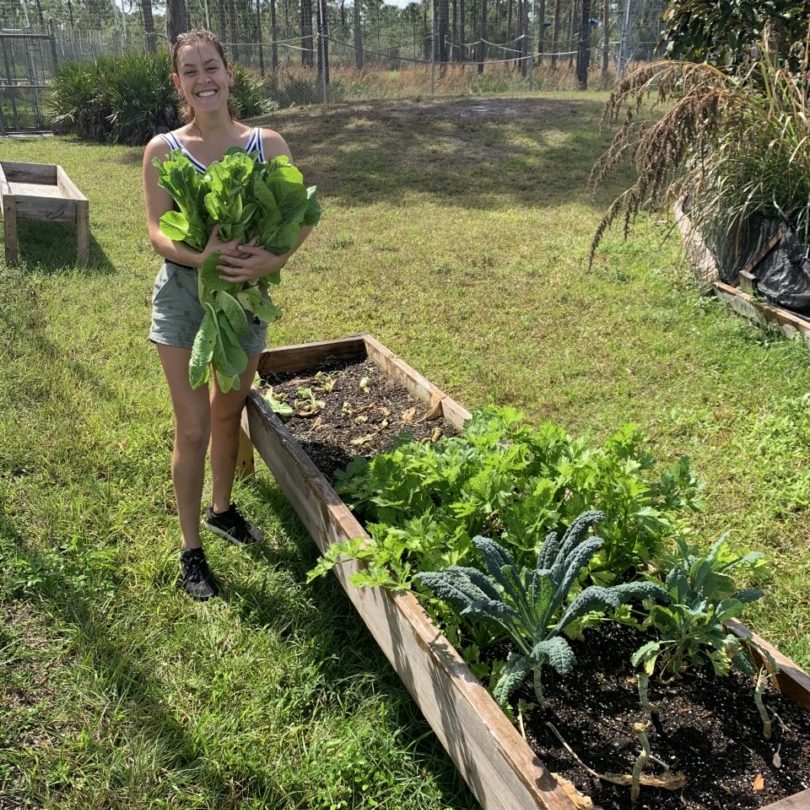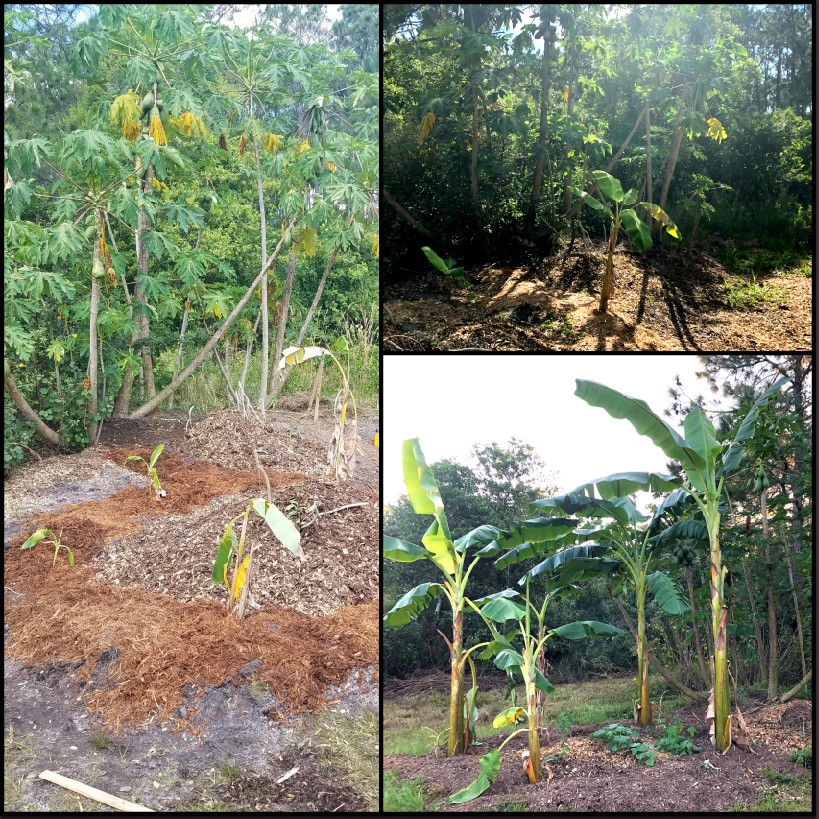 The staff and interns at LCF gladly toil away in the hot Florida sun to provide our lemurs with the freshest leaves to munch on throughout the week, but there are some tools on our wish list that would allow us to cut new browse more efficiently.  A new pair of Loppers or Pruning Shears would go a long way in helping our lemurs receive the tastiest browse we have to offer.
Other tools allow LCF to keep running smoothly.  We diligently work to maintain the forest enclosure pathways to make traveling from tree to tree easier for the lemurs.  Shovels, Hedge Shears, and Bow Saws are necessary for this and many other tasks.
Click here to view our Tools Wishlist!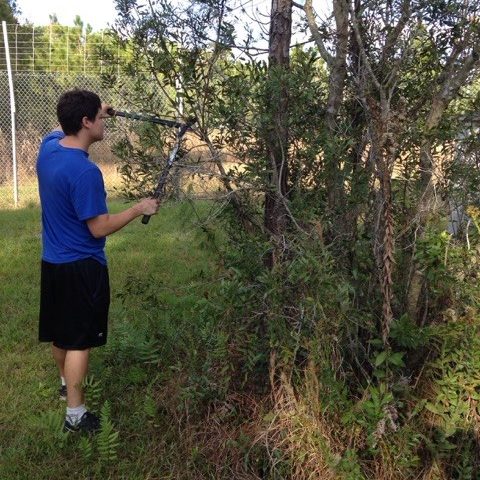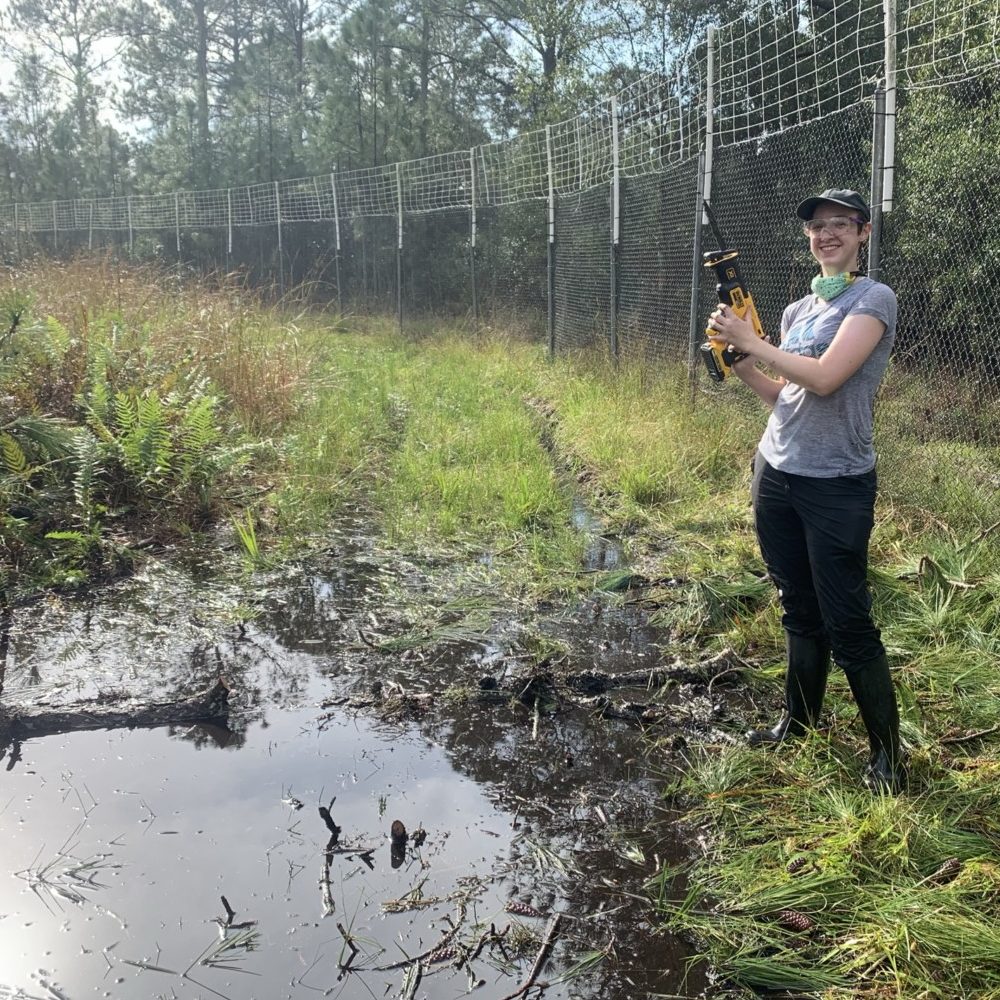 As our colony and reserve continue to expand, the need for cleaning supplies also expands. To ensure that the lemurs stay healthy, cleaning supplies like hoses, bleach, and scrub brushes are needed to properly disinfect enclosures on a daily, weekly, and monthly basis. Although it may not seem like it, lemurs also generate plenty of dirty dishes and dirty laundry. Dish detergent, sanitizing tablets, and laundry detergent are used daily to ensure our lemurs have clean food dishes, fresh towels, and fluffy pillow pets.
Click here to view our Cleaning Supplies Wishlist!