Our red ruffed lemur triplets have names! Zazabe's triplets, born on April 13, 2021, are now three months old, weigh over 1 kg each, and are creating chaos wherever they go!
Here at LCF, we name all of our red ruffed lemurs with a Malagasy theme and, after much consideration and research, we found the perfect names for this triumvirate of trouble! In honor of their father Ranomamy, meaning 'River' (literally 'sweet water'), these gregarious girls are now known as Mangoky, Onilahy, and Betsiboka- the three longest rivers of Madagascar.
Mangoky
As the triplets have been three distinct weight levels since birth, it was easy to decide who was who! The largest infant, known for her all black face, white toes on her right foot, and her investigative nature, is named Mangoky (Mon-go-chee)! The Mangoky River is the longest river in Madagascar at 350 miles (564km) and rises from the central highlands of Madagascar, flowing west and draining into the Mozambique Channel.
Onilahy
The middle infant, known for her white-speckled face with pronounced white 'flame points' around her eyes, white hands and feet, and tendency to tag-along with her sisters is now named Onilahy (Oo-knee-la-hee)! The Onilahy River is the second largest river in Madagascar at 326 miles (525km) long and runs from the Toliara Province in Southern Madagascar out into the bay of Saint-Augustin on the southwest coast of Madagascar.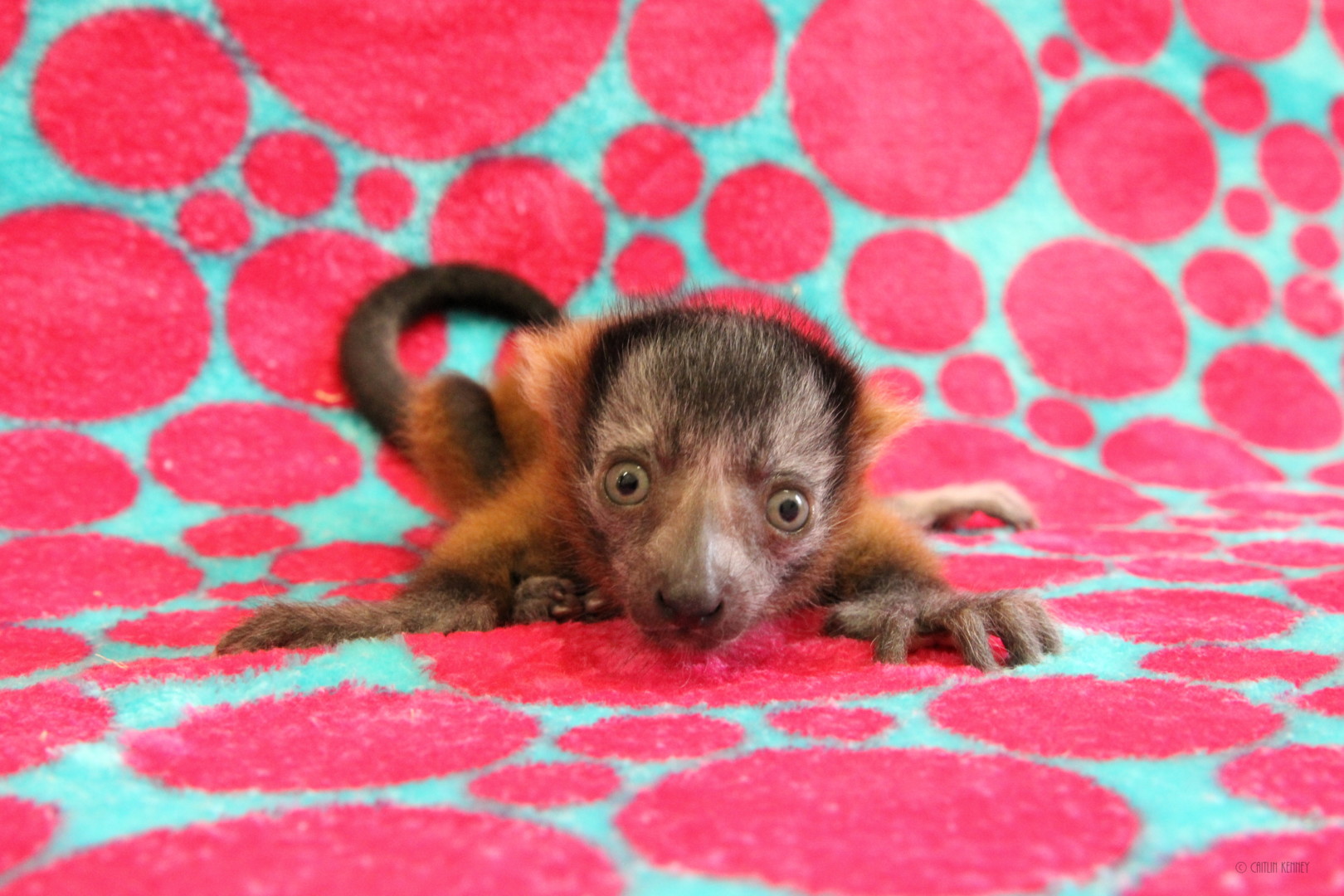 Betsiboka
Last but not least, the smallest infant, known for her all white face, white hands and feet, and cautious yet curious nature, is now known as Betsiboka (Bet-see-boo-ka)! The Betsiboka River is 326 miles (525km) long and originates on the eastern side of Antananarivo (Madagascar's capital city), flowing northwest and draining into the Bombetoka Bay on Madagascar's northwestern coast.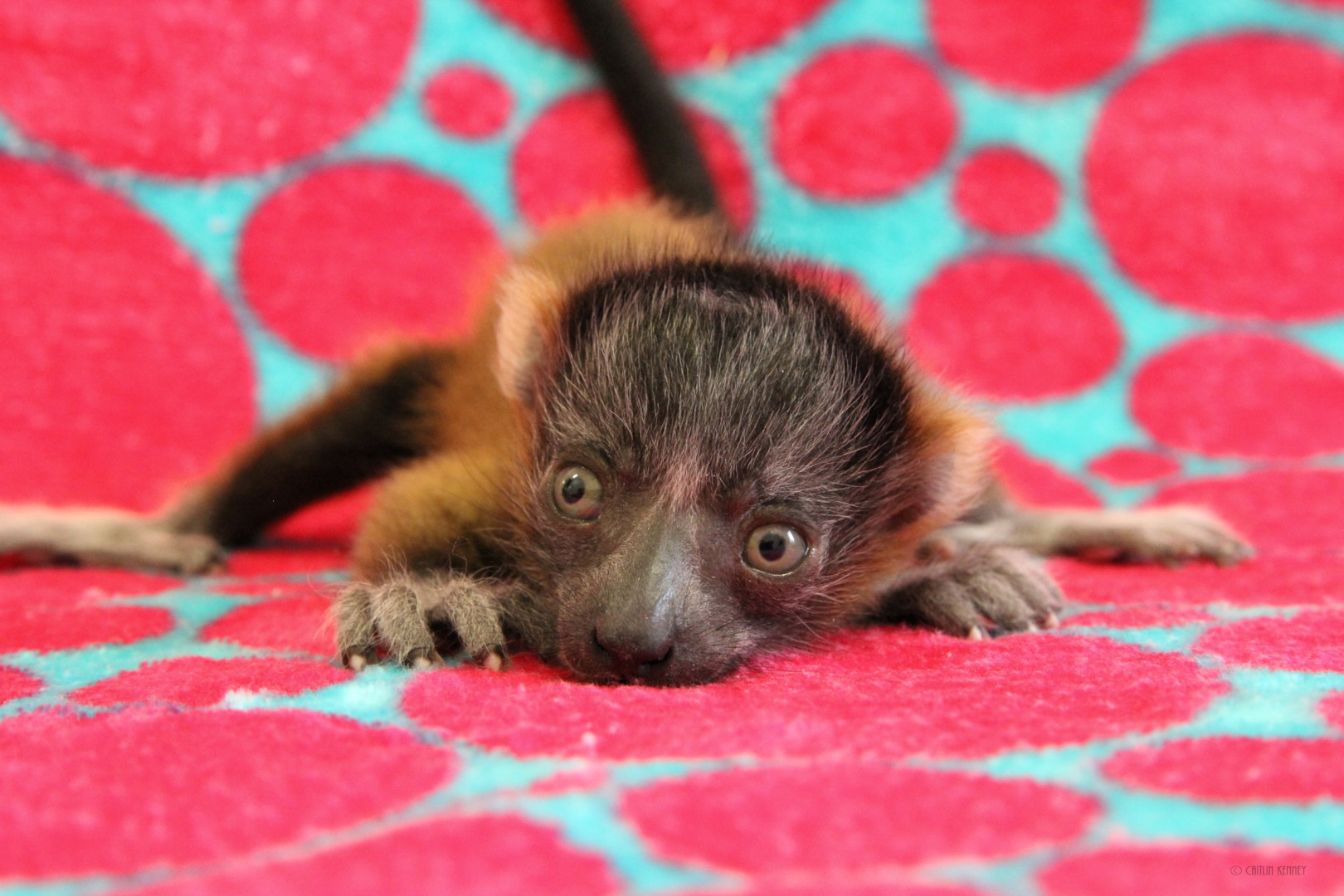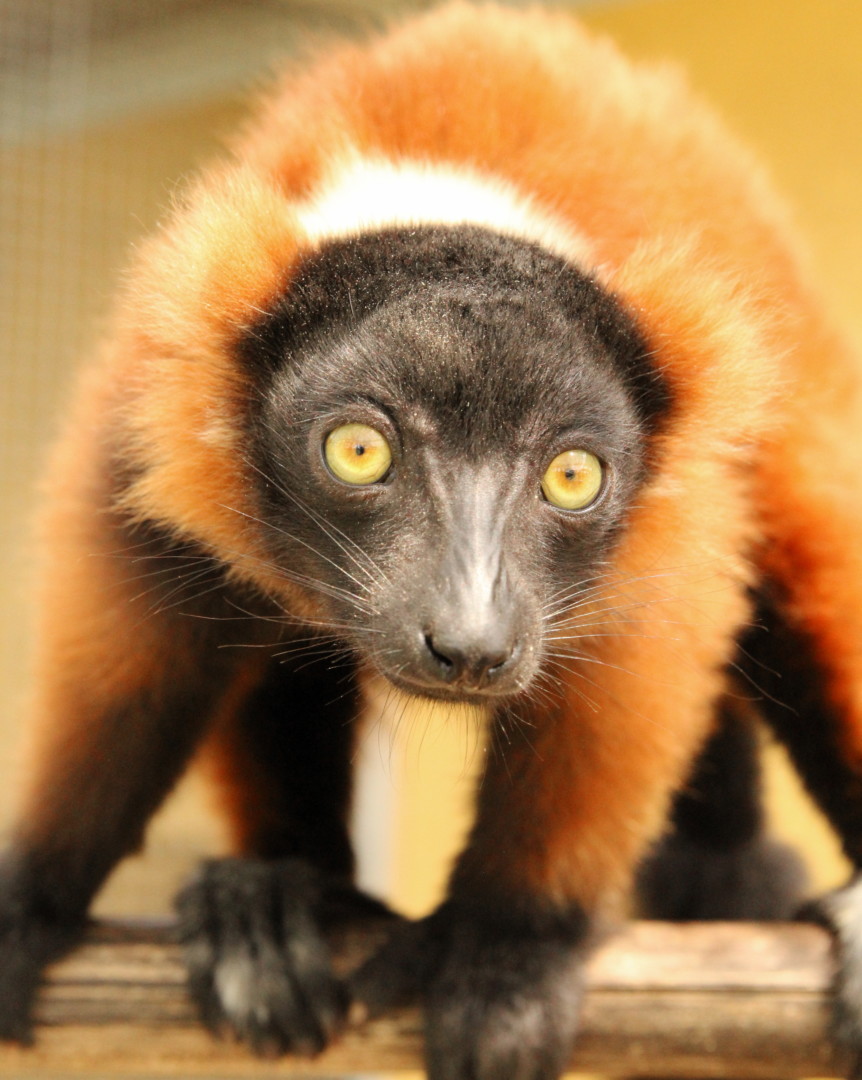 As the girls continue to grow, much of their white fur noted above is beginning to grow out, leaving them with the typical red ruffed lemur coloration of a plush chestnut- or orange-red coat with black face, tail, chest, and inner arms and legs.  The white fur found on the infants' hands and feet may yet remain, though likely in smaller patches.