Red ruffed lemur Frezy isn't the only new lemur in the forest these days. Mongoose lemur (Eulemur mongoz) trio Kikeli, Felix, and Consuela were also recently introduced to the Jim Toomey Woods habitat. The trio had previously attempted to venture into a different free range setup- the Elizabeth Moore Lemur Forest Habitat- with little interest, so staff decided to try a different method in a different forest with greater success!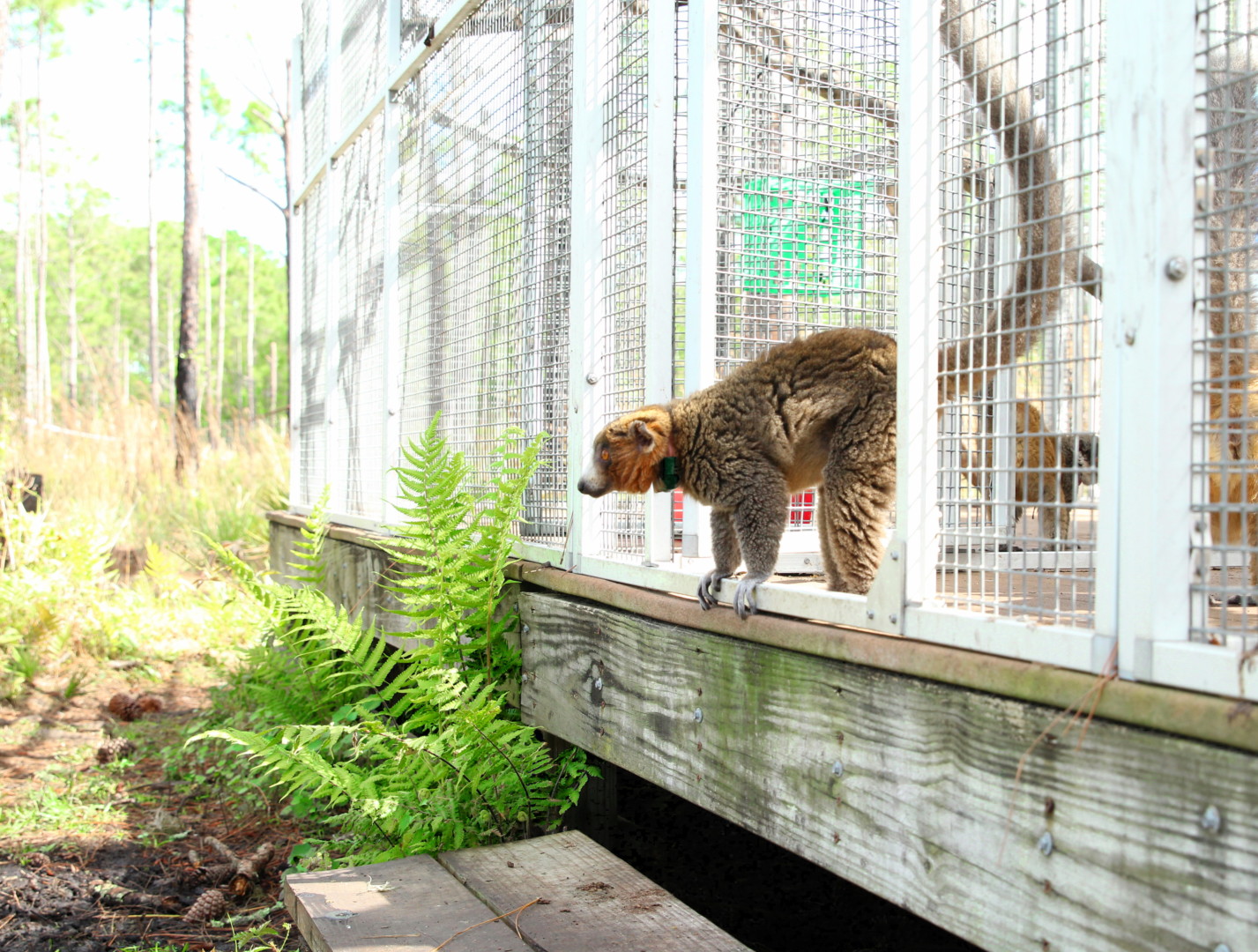 At 25 and 20 years old respectively, Felix and Kikeli are some of the oldest lemurs we have introduced to the free range lifestyle. The duo are still hesitant to venture too far from their forest shelter, but are gaining confidence every day!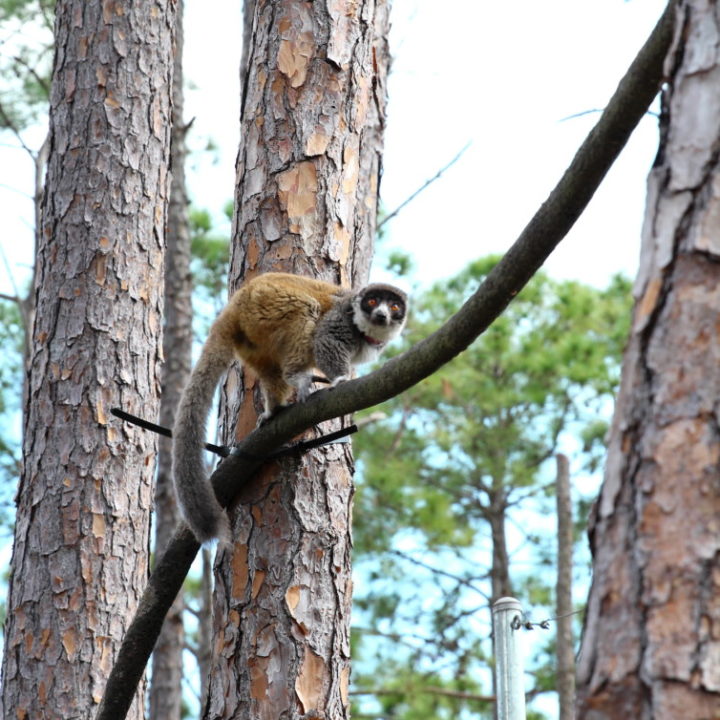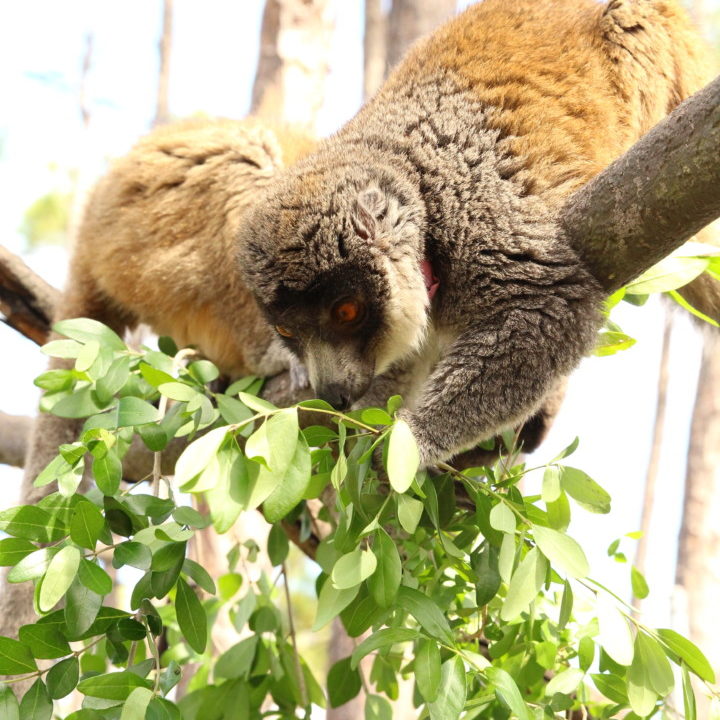 Their daughter Consuela, on the other hand, is only 5 years old and keen to take on this new challenge. However, she will not travel too far on her own, preferring to stay within 30 feet of her parents at all times. The family shares their new domain with five ring-tailed lemurs and four red-ruffed lemurs.