The Lemur Conservation Foundation is delighted to announce our second birth of 2022- a critically endangered mongoose
#lemur
(Eulemur mongoz)! This little one was born on May 4 to parents Luisa and Javier, and joins older sister Luna. This is the 25th successful mongoose lemur birth in LCF's 26 year history!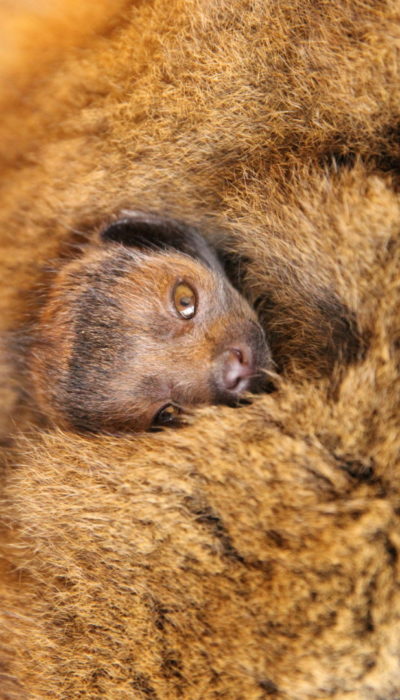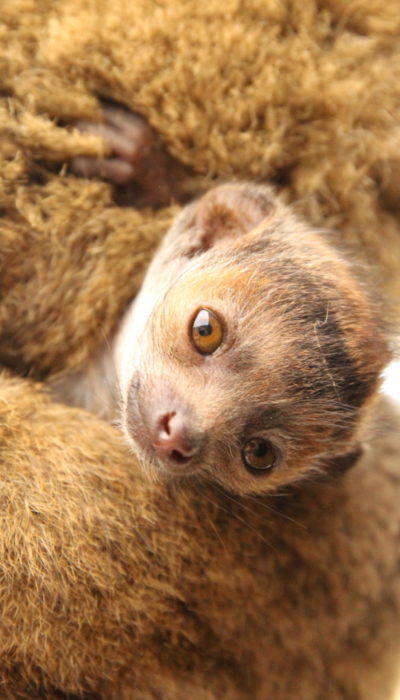 The little family quickly adapted to the presence of its newest member. As an experienced mom, Luisa established her boundaries regarding the infant with her family members as well as staff. Following in the footsteps of her own mother, Luisa is a quietly protective mom and prefers to subtly turn her body so her clinging infant faces away from any perceived threat. This makes infant wellness checks a little more challenging on the staff, but we are happy to work through it when it means another healthy addition to a critically endangered population.
Big sister Luna is also infatuated with her younger sibling. She will frequently jump over to mom Luisa just to give her sibling a little lick on the nose, before bounding away again. We can't wait to see these two siblings playing together.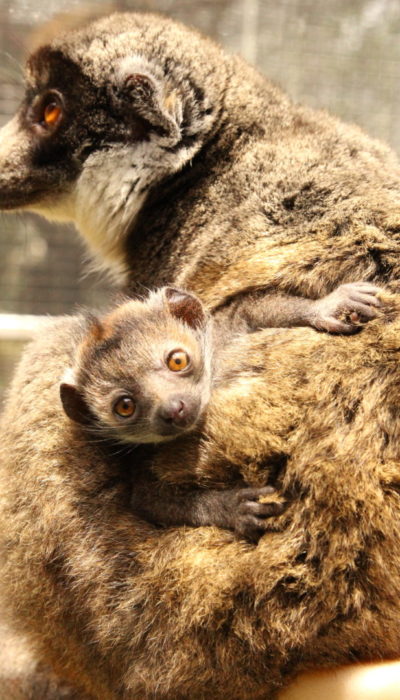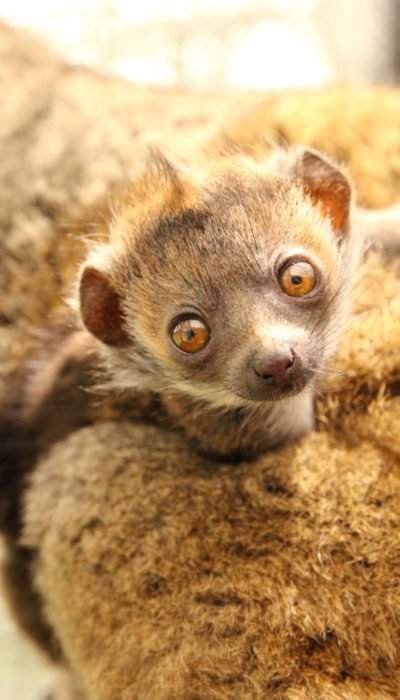 Mongoose lemurs are listed as Critically Endangered on the IUCN's Red List with an extremely high risk of extinction in the wild in the immediate future. In addition to their important role in conservation, education, and research, Luisa, Javier, and all the lemurs at LCF involved in our managed breeding program serve as a genetic safety net against possible extinction in the wild.