4th Annual World Lemur Festival Art Gallery
Lemurs need our help, and artists around the world have taken action to put a spotlight on Madagascar's endangered primates.
Visual arts convey powerful messages and instill a sense of awe in ways that numbers and statistics alone cannot.
Art is one of the core principles of LCF's mission statement, and each year we invite artists to participate in the World Lemur Festival Juried Art Exhibition to truly inspire, raise awareness, and take action to protect lemurs and their fragile habitats.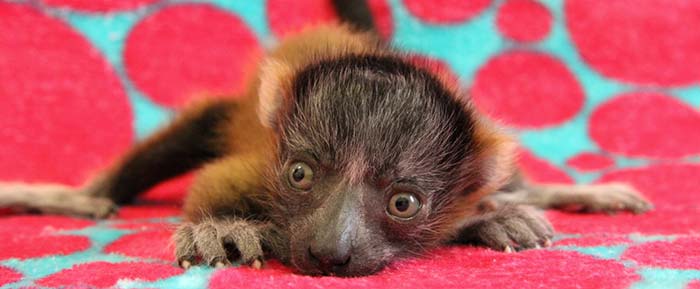 "…dedicated to the preservation and conservation of the primates of Madagascar through managed breeding, scientific research, education, and art."
WINNER ANNOUNCEMENT ROW – HIDE UNTIL END OF FESTIVAL. DELETE THIS TEXT BOX BEFORE PUBLISHING.
Congratulations to the winners of the 4th Annual World Lemur Festival Art Contest!
Congratulations to ____________ on her _________ art piece titled "__________" which has been selected as the grand prize winner. In addition to a prize of $________, _________ has also earned the distinction of becoming LCF's Lemur Artist of the Year.
Taking second place is __________ for her ________ piece titled "___________" and she will be receiving a prize of $_______.
Additionally, these top two stunning pieces of artwork will be added to LCF's permanent art collection.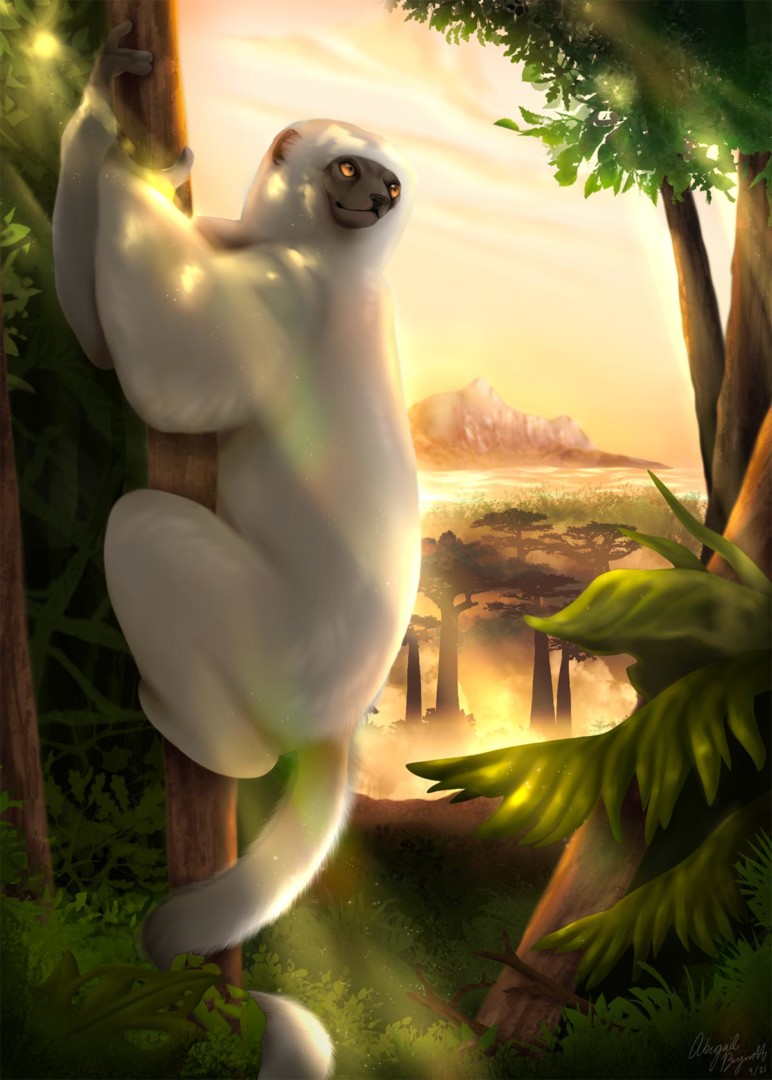 First Place
"Title"
Artist: __________
Media: ________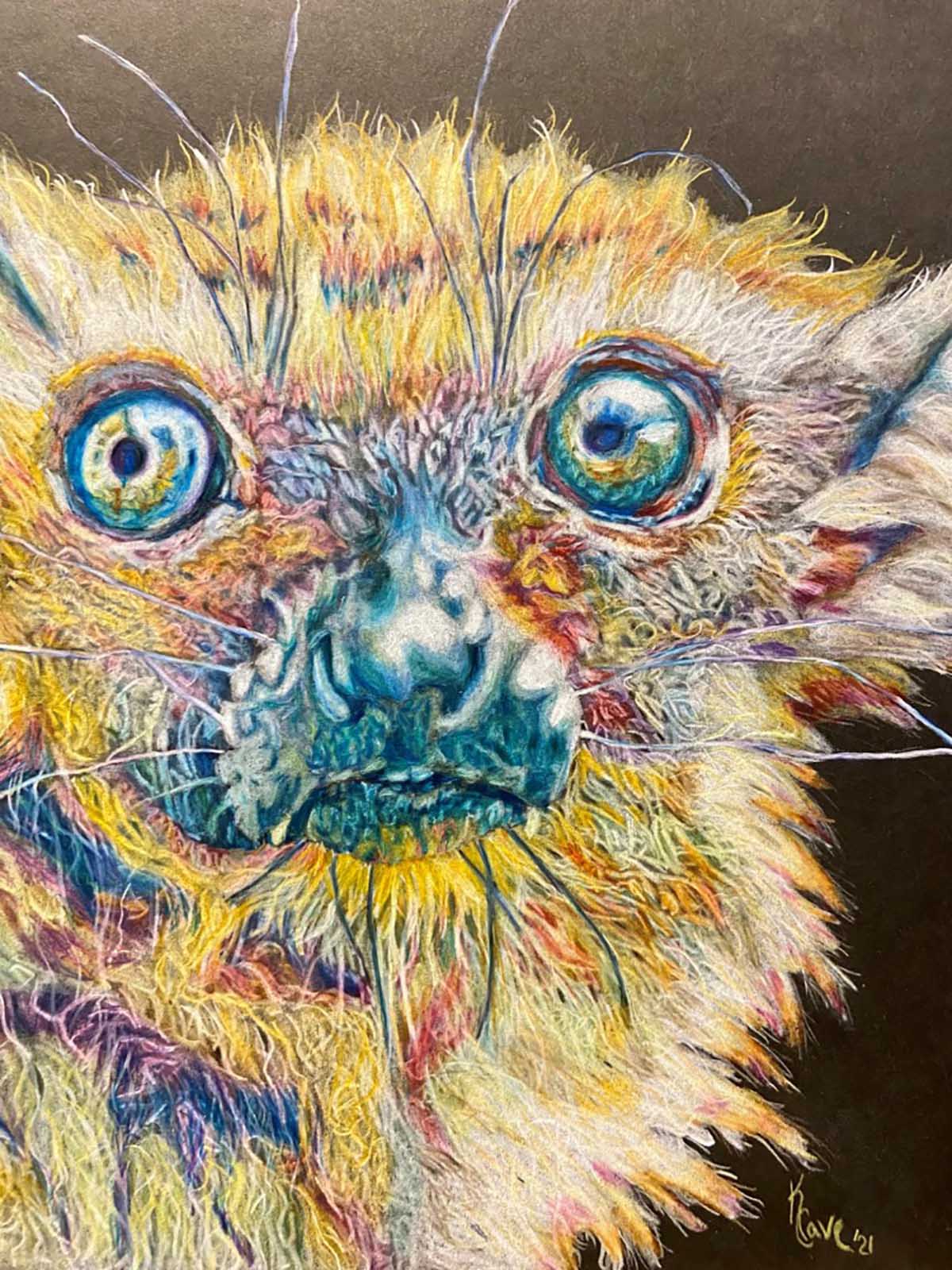 Second Place
"Title"
Artist: __________
Media: ________
Additionally, the judges would like to recognize the following three entries with an Honorable Mention to celebrate the artists' exceptional talent and skill.
We asked you to select a favorite art entry, and the results are in! Congratulations to ____________ who has won the Community Favorite Award.
________ submission is a [DESCRIPTION GOES HERE].
Our judges made their selection, now it's your turn!
Click the heart to vote for your favorite piece in the 2021 World Lemur Festival Juried Art Exhibition.
Check back at 12:00 PM EST on Friday October 29 to see which piece received the most votes and will be recognized as Community Favorite.
We are proud to digitally showcase the following entries during our 4th annual Juried Art Exhibition.
Please enjoy these lemur-themed pieces created by artists around the globe. Thank you to all the participants who submitted art; together we can protect the primates of Madagascar.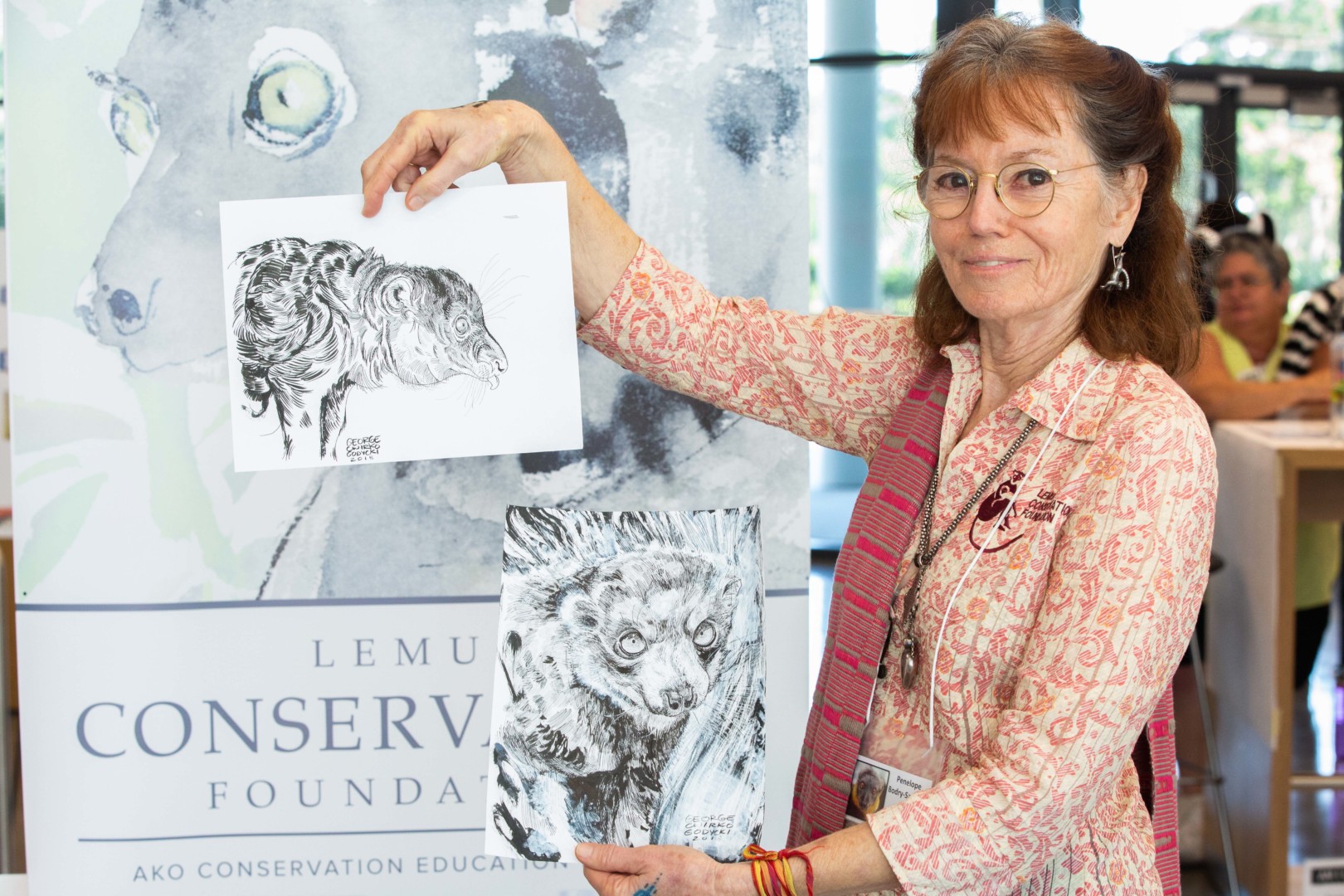 Penelope Bodry-Sanders
Penelope founded LCF in 1996 and served as its executive director until 2010. In 1998, Penelope retired from New York's American Museum of Natural History after serving over 18 years in a number of capacities, but primarily as education coordinator for the museum's international education travel program. She continues her AMNH affiliation as a field associate in the Division of Anthropology.
Penelope's own path to conservation was anything but conventional: she was a Dominican nun and an actress/singer on and off Broadway before she founded LCF. Today she makes paintings that celebrate animals undervalued or loathed, mostly hyenas, lemurs, and invertebrates. Penelope is dedicated to the idea that art cannot change the world but that it can most certainly change the way we think, interpret, and feel about it.
Mark Ormond
Mark's primary interest and expertise is in contemporary art. With over 25 years of experience in the art world, he has organized dozens of museum exhibitions – and scheduled, coordinated, designed and installed over one hundred others. After completing graduate and undergraduate programs in art history at George Washington University and the University of Pennsylvania, respectively, he held museum positions in the areas of education, curatorial, collections management and administration. He is also a graduate of U.C. Berkeley's Museum Management Institute.
During his ten-year association with the Ringling Museum of Art in Sarasota, he was appointed Senior Curator & Deputy Director for Collections and Programs. While in Miami, he became the first Curator and then was appointed Director of the Center for the Fine Arts (now the Miami Art Museum). He has also held positions at the Philadelphia Museum of Art and the Corcoran Gallery of Art in Washington, D.C. As an independent curator, author, lecturer and consultant since 1999, Mark remains engaged in a broad range of contemporary art projects.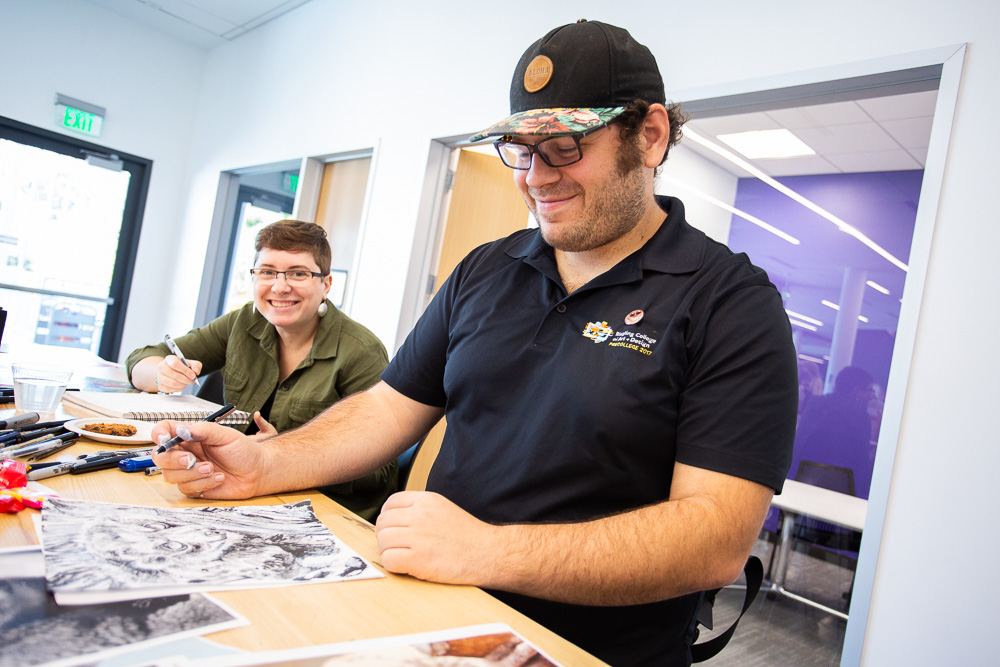 George Cwirko-Godycki
George began teaching at Ringling College of Art and Design in 2017 as an adjunct instructor. In addition to his teaching role, George is a freelance illustrator with a focus on whimsical line work for print and online publications. His work with students, art projects, and travels are frequently featured on his Instagram account, @georgedrawing, which enjoys an active following of more than 120,000 people around the world. George has completed a solo gallery show, published four books of illustrations and is under contract to write a drawing instruction book.
Prior to Ringling College, George was a faculty member at the Academy of Art University in San Francisco for six years, where he taught costume drawing, digital painting, and fashion illustration, among other courses. George earned his B.F.A. in Illustration from the Academy of Art University in San Francisco.
Jean Blackburn
Jean was born and grew up on Anna Maria Island, Florida. She received a BA Degree from the University of Florida, an AS degree in Biological Parks Technology from State College of FL, Gainesville and an MFA from the University of Oregon where she was awarded a two year graduate teaching fellowship. She taught fine arts at State College of Florida, Manatee, Ringling College of Art and Design and New College of Florida. She has completed a masters workshop at the Canadian School of Non-toxic Printmaking in Alberta and at The Edinburgh Institute of Printmaking in Scotland.
She was certified by the University of Florida as a Master Gardener and Master Naturalist and served on governing boards of Sarasota's Environmentally Sensitive Lands Oversight Council, Sea to Shore Alliance and The Friends of Myakka River State Park. Her early adult years were spent sailing and painting throughout the Caribbean, Bahamas and Central America. A small farm in Old Myakka and a cottage on Longboat Key is where she now gardens, paints and lives with her family.