The Lemur Conservation Foundation is pleased to welcome artist and conservationist Jean Blackburn to the Board of Directors. A third generation Florida native, Jean grew up on Anna Maria Island. She holds an MFA from the University of Oregon, a BA from the University of Florida, an AS in Biological Parks Technology from State College of Florida, Gainesville. She held teaching positions at New College of Florida, Ringling College of Art and Design, University of Oregon and State College of Florida, Manatee. Jean is a certified Master Gardener and Master Naturalist, has served on Sarasota County's Environmentally Sensitive Lands Oversight Council, and governing boards of Sea to Shore Alliance and the Friends of Myakka River State Park.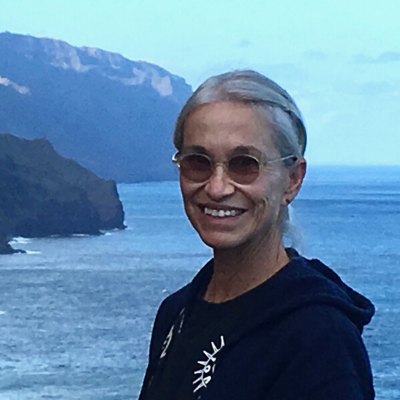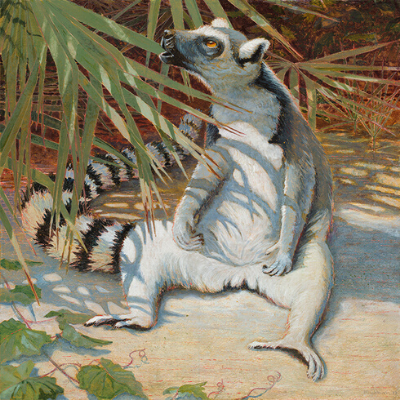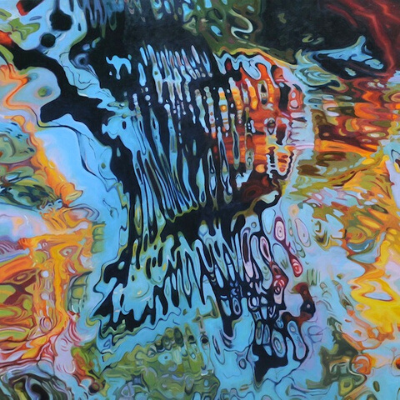 She has sailed and painted throughout the Caribbean, Bahamas and Central America. Jean and her husband, Steven Schaefer, live in Florida, with part of each year spent on a small farm in Old Myakka and at a cottage in the Village of Longboat Key. Four life-altering trips through Cuba resulted in her importing and curating three exhibitions of Cuban art in the Sarasota area and an exhibition of her work in Cuba. Her work is included in private and public collections throughout the United States and Europe.
Pictured above, left to right: a photo of Jean Blackburn, a painting by the artist of a ring-tailed lemur, "Yuengling," at LCF's reserve (part of LCF's permanent collection, and displayed in the Mianatra Center for Lemur Studies) and a piece from the artist's "Water" series, which began with oil paintings about the Myakka River, that appears on her website.