This month, the entire third grade at Bay Haven School in Sarasota enjoyed a day of learning about lemurs right in their own library. Katie Virun, LCF Education Manager, and LCF volunteers guided students through fun and educational hands-on activities that taught them about the incredible abilities of lemurs and helped them discover their similarities and differences with these mammals.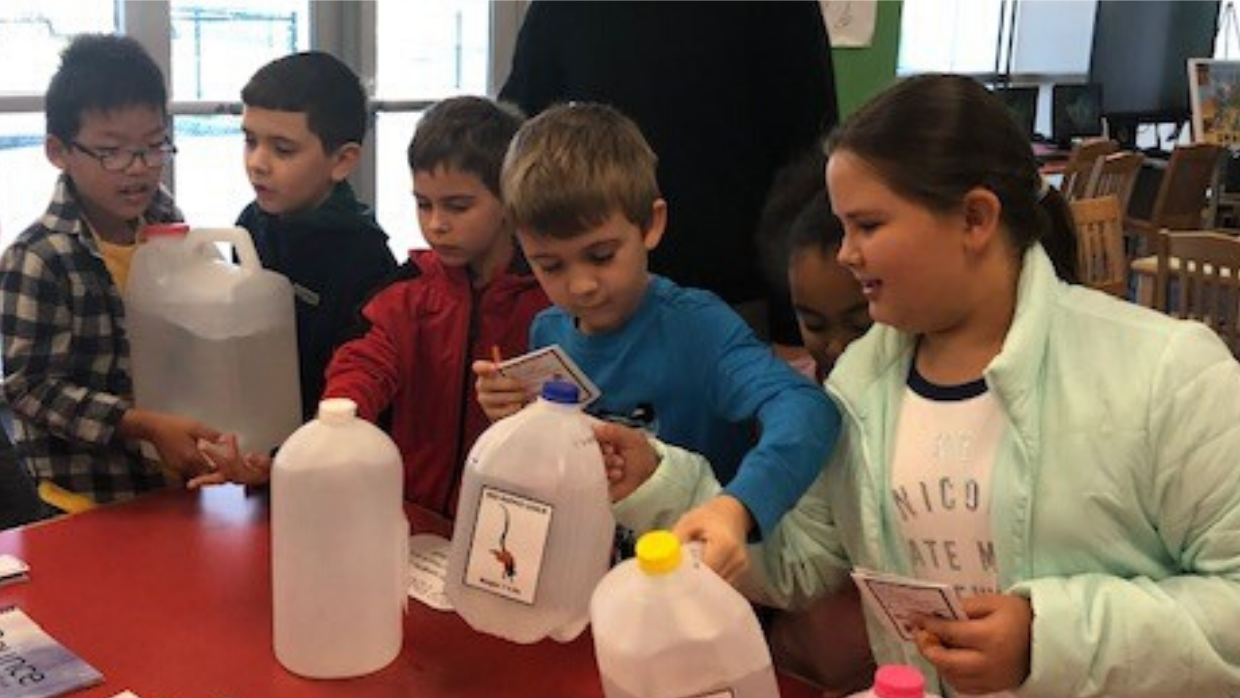 'Am I like a lemur?' is a conservation education program created by the Lemur Conservation Foundation for grade school students. As an EdExploreSRQ provider, LCF is able to help educators expand and enrich their classrooms through experiential learning opportunities. LCF's feature Exploration is made possible by our partnership with EdExploreSRQ and the Suncoast Campaign for Grade-Level Reading. According to The Patterson Foundation, the Suncoast Campaign for Grade-Level Reading's community-wide effort is part of a nationwide movement to help children from birth through 3rd grade, especially those from asset-limited families, succeed in life by ensuring they read on grade level.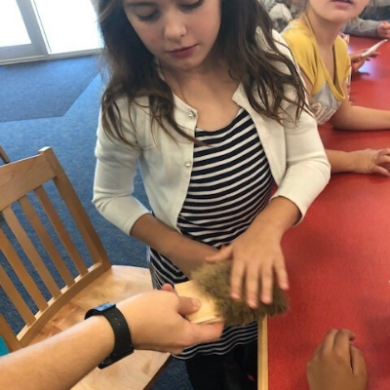 As part of LCF's 'Am I like a lemur?' Exploration, educators first receive materials for pre- and post-activities that teach students about lemurs and prepare them for the exciting visit from LCF. They reinforce literacy while instilling environmental awareness, promoting a connection to nature, and inspiring conservation action.
No-Song the Indri – a large format book to read to students
Educator's Guide – instructions for pre- and post-learning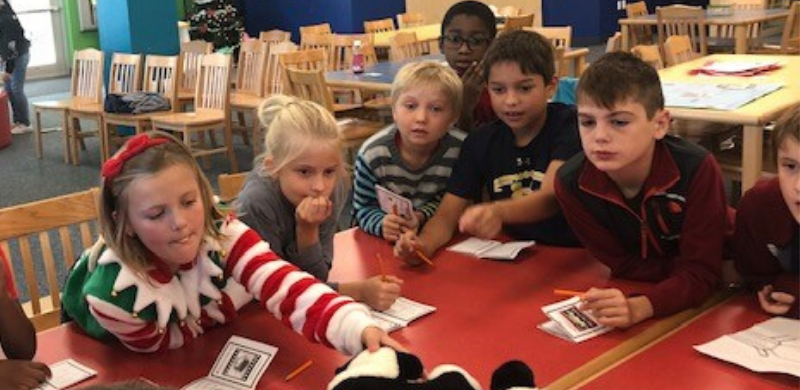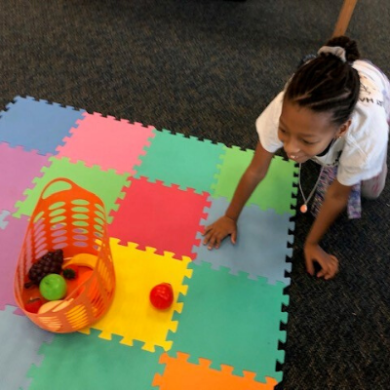 During the classroom visit from LCF, 'Am I like a lemur?' activities give students the ability to compare the shape and dexterity of their hands and feet to that of a lemur; they use all their senses to examine bones, fur and a variety of vocalizations; they even learn how lemurs use their sense of smell and put their own sniffing abilities to the test! The young scientists discover Madagascar's vast biodiversity by comparing the body size and weight of several species of lemur.
After the completion of LCF's Exploration, students receive a free book, No-Song the Indri, to share with friends and family. This is made possible through the generosity of The Patterson Foundation and LCF Trustee Pat Pantello. Together, families can enjoy reading and learning about nature and the importance of lemurs.
Since 2018, Katie Virun has brought LCF's 'Am I like a lemur?' Exploration to five schools in Sarasota County. To learn more about LCF's conservation education materials, available through the Ako Conservation Education Program, and download free lemur lesson plans, click here.