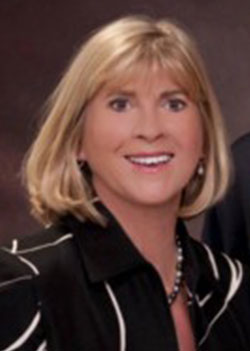 Patrice Connolly Pantello
SECRETARY
Retired publishing executive
Longboat Key, FL
A graduate of Marist College, Patrice had a long career in publishing, first at Meredith Corporation's Better Homes and Gardens and then at Doubleday, where she was a managing editor. In 1990, she founded Connolly and Associates to serve the marketing needs of publishers, book clubs, and direct marketers. Her clients included Reader's Digest, HarperCollins, Hachette, and Simon & Schuster.
Among her many volunteer activities, Patrice serves on the Marist College board of trustees and is vice president of the Country Club Shores-3 Association on Longboat Key.
Pat was introduced to LCF a few years ago and was instantly captivated by the lemurs' outsized personalities and their alarmingly bleak future. She says LCF has opened the fascinating world of conservation for her.