I have a name! Luisa's infant, born May 4, 2022, has developed quite the independent personality and is spending much of her time off of mom. Our staff were easily able to confirm her sex and begin a name search! LCF follows theme names for all our lemur species, and the theme for mongoose lemurs is Spanish. So, without further ado, introducing Xiomara!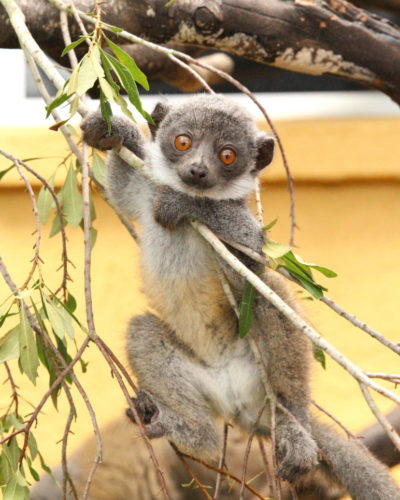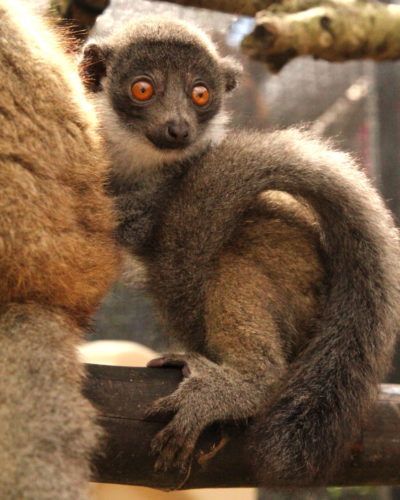 Xiomara (see-oh-mar-ah), meaning 'battle ready', currently lives with her mom Luisa, dad Javier, and big sister Luna. Her name is quite fitting as she has battled with her big sister for her parents' attention for a couple of months now. The sisters get along well, but when it comes time for special attention or a yummy snack, it's every lemur for themselves. As Xiomara is still quite small, she can easily slip between the larger adults to reach her intended target.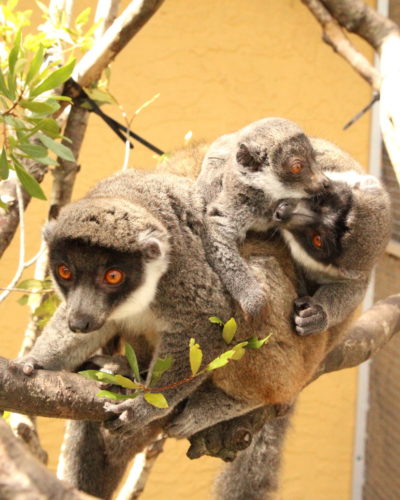 Xiomara is the 25th critically endangered mongoose lemur born at LCF in our 26-year history. With wild populations decreasing and their native habitat facing increasing threats, the mongoose lemurs found at LCF and at accredited institutions around the world serve as a genetic safety net against possible extinction in the wild.