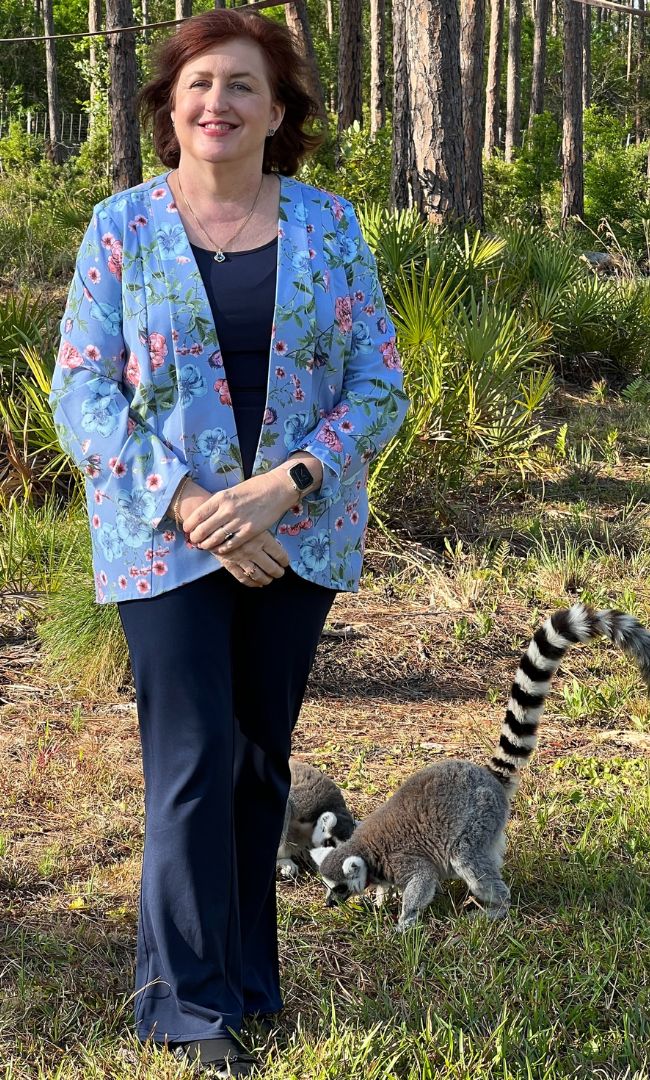 Deborah Robbins Millman
EXECUTIVE DIRECTOR
Venice, FL
Deborah joined LCF with more than 20 years of for-profit and nonprofit management, strategic development and animal advocacy. She has been passionate about wildlife preservation and conservation since childhood: Exploring the fields, forests and waterbodies near her Massachusetts home, she developed a respect for wildlife and an appreciation for animals' integral part in our ecosystem.
Before becoming a full-time animal welfare champion, she was an award-winning journalist, vice president of a public relations firm and managed operations for multiple businesses. Deborah ran the Humane Society of Sarasota County for a decade, overseeing its conversion to a no-kill facility. Most recently, she spent eight years with the Humane Society of the United States, serving as director of operations at HSUS' South Florida Wildlife Center in Fort Lauderdale and as director of Cape Wildlife Center on Cape Cod, Massachusetts.
The Venice resident has a master's degree in political management from The George Washington University (DC) and an undergraduate dual degree in communications and history from Hofstra University (NY). She is accredited in public relations, a Leadership Sarasota County graduate, and has served on multiple local and regional boards.