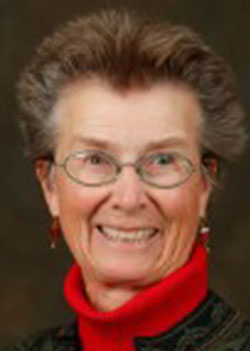 Judy Rasmuson
Retired lighting designer
Madison, FL, and Wilsall, MT
An Alaska native, Judy came east to attend Smith College. For 26 years, she lived in New York and Connecticut, working primarily as a lighting designer for Broadway musicals (Annie), rock 'n' roll legends (Emerson, Lake, and Palmer), and regional theatre (Long Wharf in New Haven and Center Stage in Baltimore).
In 1994, Judy retired from lighting design to train golden retrievers full time, developing an extraordinary roster of champions.
Judy has been a director of the Golden Retriever Foundation since its inception in 1997. She is also a director of the Rasmuson Foundation, a family foundation that makes grants to improve the quality of life in Alaska.